TOP 9 Mexican restaurants in Prague
Where to enjoy real Mexico in Prague?
Getting a proper Mexican food in Prague, no tex-mex, wasn't exactly easy just a few years ago. However, with the development of Prague's gastronomic scene and the wave of Mexican immigrants, Mexican cuisine has begun to look better and nowadays you can enjoy tacos, enchiladas, quesadillas and other typical dishes or drinks at a number of places. A common feature of all Mexican restaurants in Prague is the bet on authenticity, fresh ingredients and homemade recipes.

We've put together our picks for the best Mexican restaurants in Prague that are not only popular with locals, but are also popular with visitors to Prague.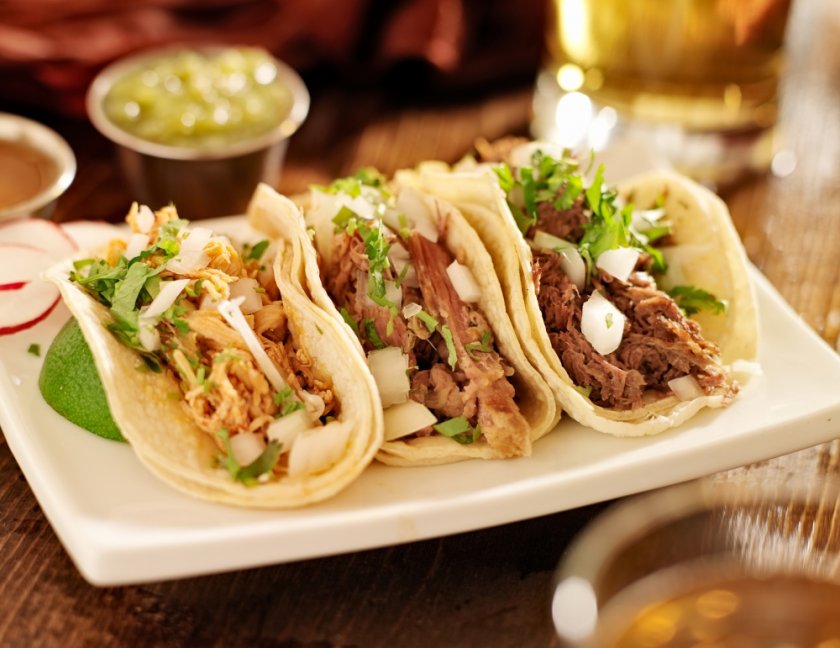 La Casa Blů
Address: Kozí 15, Prague 1
GPS: 50.09114, 14.42181
https://lacasablu.cz/
A cult place for many native Praguers, as the popular Czech film "Samotáři" was filmed there. This Mexican restaurant is located in the city centre, however it's a great place to eat at standard prices. It was founded in 1996 by a Chilean from Prague and the place still has a special Latin American charm. The interior is older, but cozy. We especially recommend the nachos.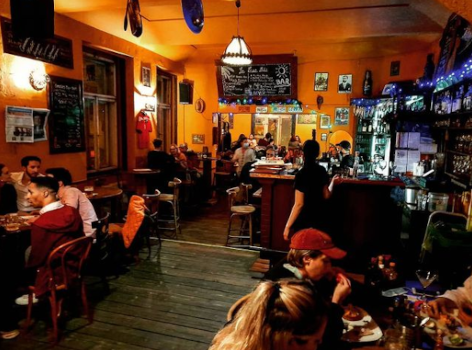 Source: instagram.com/lacasablu/

Agave Restaurant
Address: Masná 620/2, Prague 1 - Old Town
GPS: 50.08926, 14.42319
https://agaverestaurant.cz/
Agave Restaurant can be found just off Old Town Square, next to one of the busiest bar streets in Prague. Therefore the evening doesn't have to end with a Mexican-style dinner. At Agave you will find the best Mexican food in Prague with famous nachos and a large selection of mixed drinks, tequila and rum. It's a modern place with friendly service and authentic food, perfect for a date or a party. It tends to get busy in the evening, a quieter time to visit the restaurant is around 5:30 pm.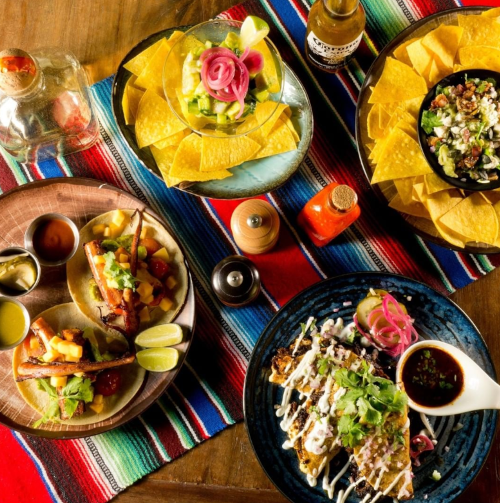 Source: instagram.com/agave.restaurant/

Cantina
address: Újezd 38, Prague 1 - Malá Strana
GPS: 50.08291, 14.4046
http://www.restauracecantina.cz/
Cantina is a cozy Mexican restaurant in Prague operating since 1997, making it one of the oldest places with Mexican food in Prague. Don't look for a modern concept here - sombreros and ponchos hang on the colourful walls, and you can sample classic dishes like burritos (stuffed wheat tortillas), fajitas (sliced marinated steaks) and more. The huge selection of Mexican tequila is worth mentioning. The restaurant can be found below Petřín in Prague's Újezd district, so you can end a romantic walk with a visit of this nice place.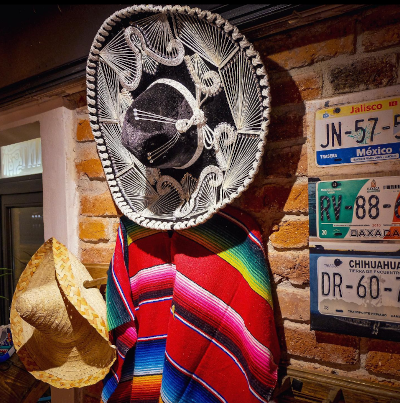 Source: instagram.com/cantina.ujezd/

Las Adelitas
Address: 4 branches
Prague 1: Petrská 23, GPS: 50.09185, 14.43466
Prague 1: Malé náměstí 457, GPS: 50.08634, 14.41949
Prague 2: Americká 8, GPS: 50.07153, 14.43926
Prague 3: Lucemburská 6, GPS: 50.07858, 14.45261
https://www.lasadelitas.cz/
Whichever of the four branches of Las Adelitas you choose, you will have the feeling that you are not eating Mexican food in Prague, but maybe right in Mexico City. The walls are a bit dingy, the tables are wobbly, but that's what makes the place all the more charming. The dishes have authentic Spanish names and taste authentic. Their frozen margaritas are also famous. The service can be a little slow, but nothing that should deter you from visiting. We recommend making a reservation a few days in advance, it's often crowded.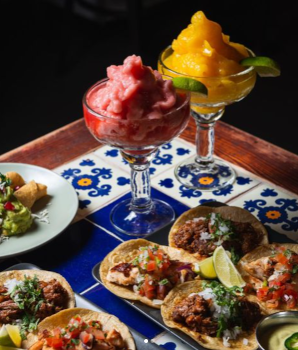 Source: instagram.com/lasadelitas.cz/

Barabizna
Address: Pod Špitálem 363, Prague 5 - Zbraslav
GPS: 49.97855, 14.39498
https://barabizna.cz/
One of the best Mexican restaurants in Prague, worth travelling to the outskirts of the city for. Barabizna can be found in the Zbraslav district of Prague, accessible by public transport from the Smichovsky railway station. The experience is the interior itself, which is thematically decorated in the spirit of Mexico and with photos of the painter Frida Kahlo. Dishes are served on traditional plates and the menu is very wide. Those who like large portions will especially enjoy it. And when it all comes together, it's the ultimate Mexican experience.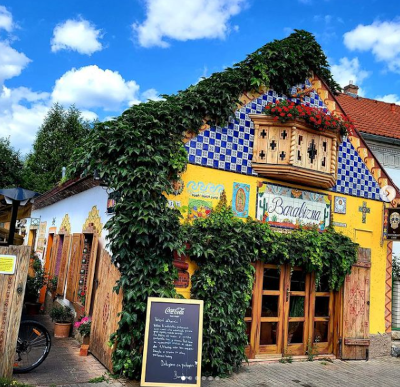 Source: instagram.com/p/Cf4N7rcoviX/

Alebrijes Cocina Mexicana
Address: 2 branches
Prague 1: Všehrdova 436/1, GSP: 50.08286, 14.40588
Prague 10: Žitomírská 10, GPS: 50.06856, 14.45585
https://www.alebrijescocinamexicana.com/
A family-run bistro in the centre of Prague founded by three brothers. Do not expect any large restaurant for many guests, it's more of a smaller place, but all the more friendly and family atmosphere. If you want to taste real traditional Mexican cuisine in the heart of Prague, you've come to the right place. And don't forget to try one of the drinks as well. It's perfect for a quick stop or a takeaway box. Moreover you can find them also on Manifesto Market Anděl, popular pop-up market and cultural & food hub.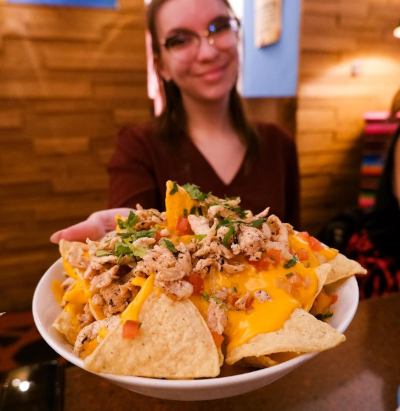 Source: instagram.com/alebrijescm/

Žlutá pumpa
Address: Belgická 539/11, Prague 2
GPS: 50.07250168435138, 14.436178853975484
https://zlutapumpa.cz/
When you walk into this place, it's already clear that everything here revolves around Mexico. The original paintings on the walls, the colours, the dusty tables, all contribute to the atmosphere. You don't expect luxury here, but you do expect a menu of honest Mexican food. The prices are reasonable, the staff very nice and helpful.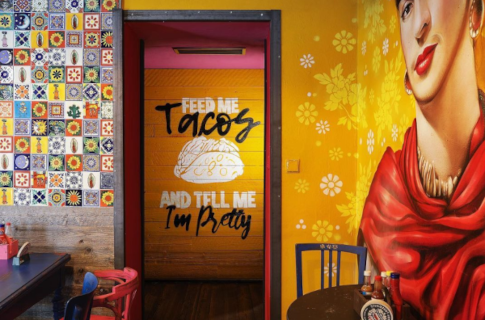 Source: instagram.com/zlutapumpa/

Mexicali Mercado Taco Bar
Address: Kovářská 939/4, Prague 9
GPS: 50.10617914545493, 14.491768398691704
https://www.mexicali-mercado.com/
A unique combination of taco bar and shop with traditional Mexican products imported directly from Mexico. In Taco bar you can choose from the menu or weekly offer, even breakfast is served there. Of course, they make their own tortillas, which you can fill with different kinds of slow-roasted meat, and choose other ingredients according to your taste. Top it off with one of the sauces from the unlimited salsa bar and then just enjoy a great authentic Mexican food in Prague. The bistro is located right next to metro station B - Českomoravská, so it's easily accessible even if it's not located directly in the centre. Stylish ambience, rich selection at reasonable prices and friendly service are just the icing on the cake.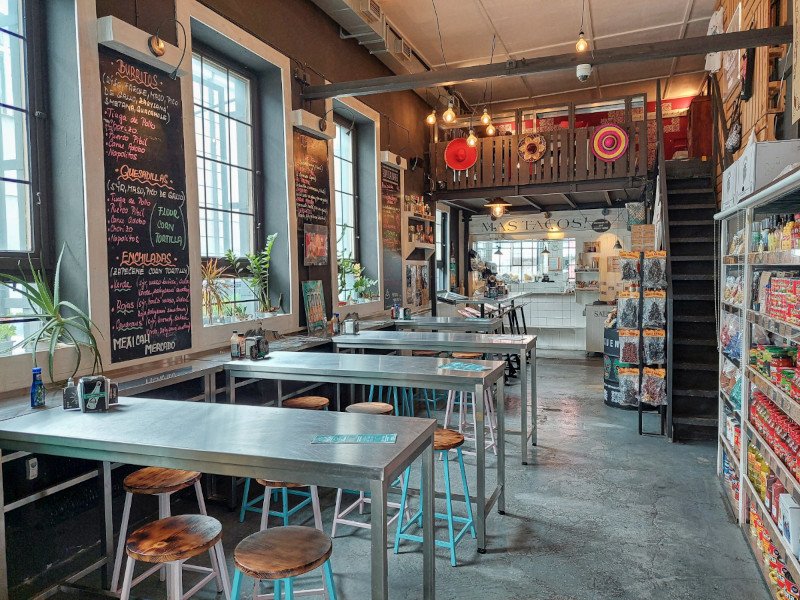 Source: facebook.com/mexicalimercado

Fosil
address: 2 branches
Prague 1: Náprstkova 214/7, GPS: 50.08448, 14.41578
Prague 5: Na Zlíchově 17, GPS: 50.04694, 14.40798
https://www.fosil.cz
A small, pleasant restaurant with two branches, owned by a native Mexican. Whether you visit the one in the more backwater Zlíchov district (connected from Prague's Anděl district) or the newer restaurant in Prague 1, you won't be disappointed. Fosil stands out for its authentic service, music and decor. Guests recommend trying the Sopa de Tortilla soup, which is differently spicy every time but always with lots of vegetables, nachos and cilantro. For 10 or more people, an interesting dinner can be ordered in the form of a Mexican taco buffet, where you can fill corn tortillas with different fillings and season to your liking. You can also create your own burritos via the app or online!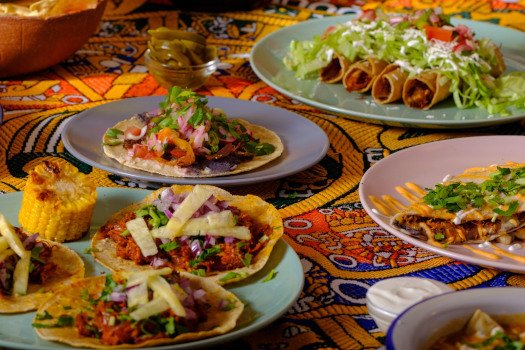 Source: facebook.com/mexickarestauracefosil
Tip:
In Prague, Mexican food is also represented in the form of the fast food restaurant Burrito Loco, whose branches in the city centre are open even at night. The menu includes classic Mexican dishes such as burritos, nachos, tacos and quesadillas.

Map with an overview of
the best mexican restaurants in Prague
Interesting