TOP 7 Pubs and Taverns in Prague
What is typical for the Czech Republic? It's beer, of course! And restaurants, pubs and taverns compete in having the best one. However, it is not just beer what makes a good place. It is a pleasant atmosphere, nice waiting staff and also the spirit of the place in some of them. Here is a tip for 7 taverns that have all this.
U Hrocha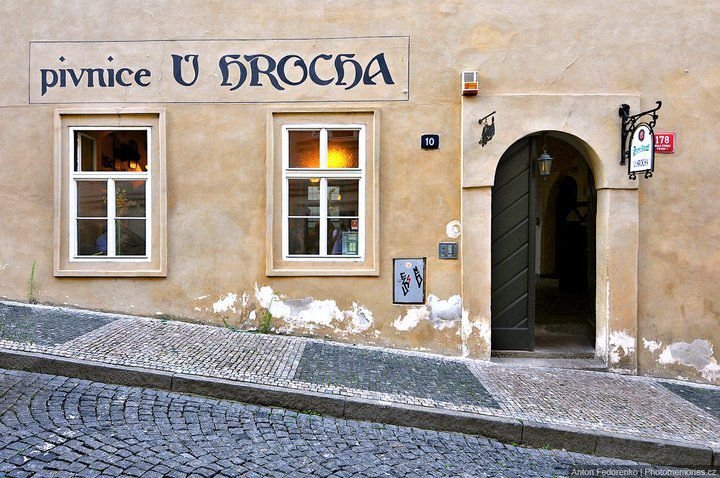 One of the classic Prague pubs. A small place under the Prague Castle with Gothic vaults and an excellent atmosphere. It is usually quite full and finding a free chair is really difficult. If all the seats are taken, you can still have at least one "stand-up" beer directly at the bar. The menu is not very extensive and the main thing consumed is beer, which is excellent here.
website: www.facebook.com
address: Thunovská 10, Prague 1
price level: $$
U Pinkasů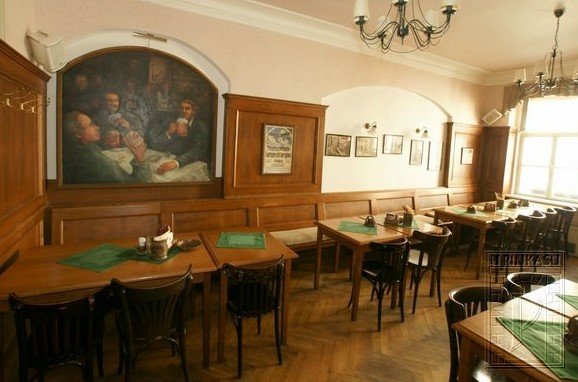 Right in the centre of Prague, next to Wenceslas Square, there is another famous pub called "U Pinkasů". There are usually many people here as well, but unlike "U Hrocha", the place has a much larger capacity and a more extensive menu. It is one of the most typical Prague pubs, which has an excellent summer garden directly adjacent to the wall of the Church of Our Lady of the Snows.
website: www.upinkasu.com
address: Jungmannovo náměstí, Prague 1
price level: $$$
U Jelínků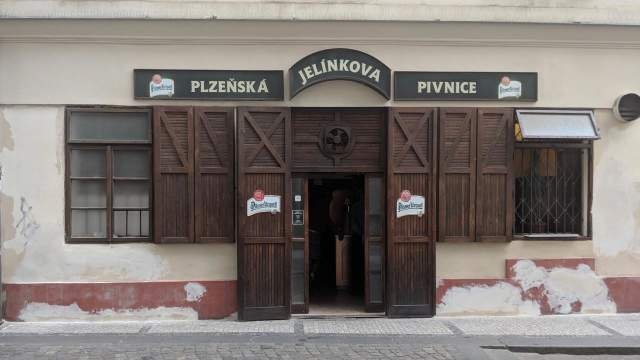 Not far from Národní třída is the "U Jelínků" beerhall. It is said that it is here, where the very best Pilsner beer in Prague is served. The beerhall was already here a long time ago, but in 1918 it was acquired by the Jelínek family and since then the famous beer has been tapped here. If you are looking for something less cosmopolitan, visit this place. It has been looking the same for many decades.
website: www.prazdrojmenu.cz
address: Charvátova 33/1, Prague – New Town
price level: $$
Lokál Dlouhá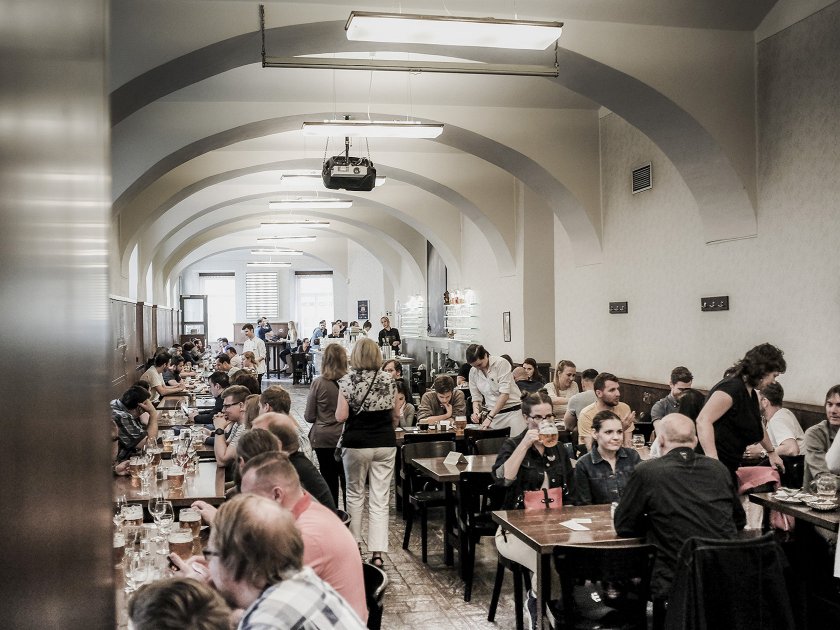 This pub, located in Dlouhá Street, in the centre of Prague, with its interior from the 1970s, opened in 2009. It almost immediately became one of the most popular pubs in the area. Although it is one of the longest pubs in Prague, even here it is a good idea to make a reservation in advance. The menu includes excellent classic Czech cuisine and you can get Pilsner Urquell and dark Velkopopovický Kozel draft beers here.
website: lokal-dlouha.ambi.cz
address: Dlouhá 33, Prague – Old Town
price level: $$$
Nad Viktorkou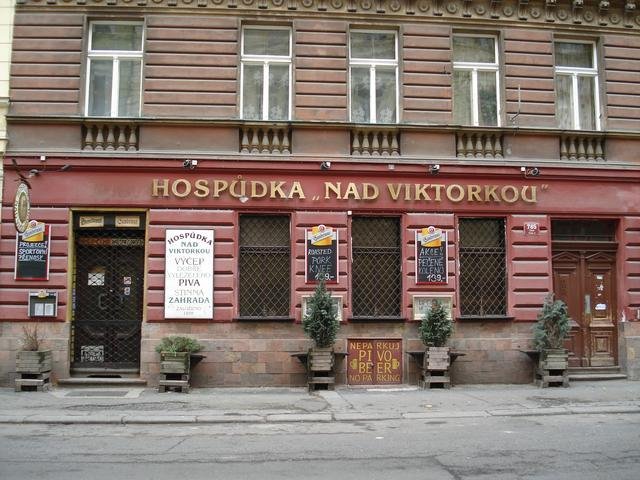 This small establishment is located right in the heart of Žizkov. Although the name of the pub refers to the Žizkov football club, it is not a fan club. It is a place where young musicians often meet and the pub also includes an underground area where various concerts take place. A typical pub for locals at a lower price level.
website: –
address: Bořivojova 785/79, Prague 3 – Žižkov
price level: $
Karlínská pivnice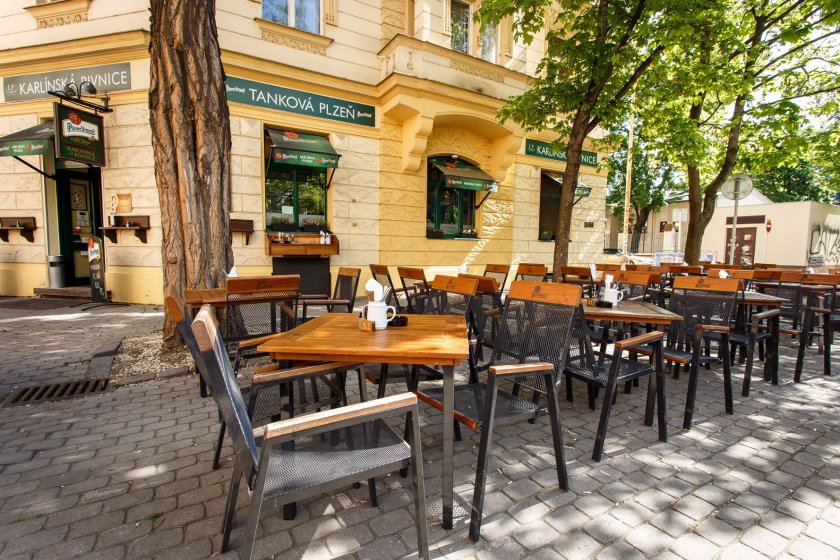 Karlín is one of Prague's quarters that has recently undergone a major transformation. However, among the many new cafes and wine bars, there are still some classic pubs left. And "Karlínská pivnice" is certainly one of them. The same for many years, still serving excellent beer (Pilsner and Kozel), which they really know how to tap!
website: www.pivnicekarlin.cz
address: Březinova 513/2, Prague 8 – Karlín
price level: $$$
Klášterní pivovar Strahov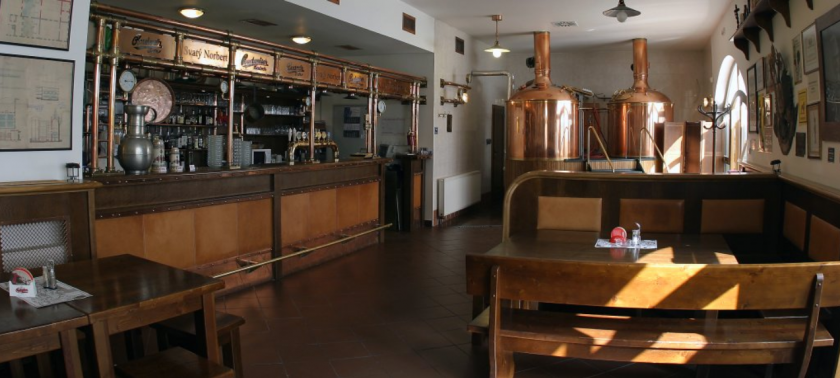 A modern interior, excellent beer, and an interesting menu. The place is really focused on tourists and it offers Czech food and beer in a modern concept. This comes with higher prices, but the place offers really good quality in return. It is not a just a pub but a modern brewery with its own restaurant. An excellent location just a few minutes' walk from Prague Castle.
website: klasterni-pivovar.cz
address: Strahovské nádvoří 301/10, Prague 1 – Hradčany
price level: $$$
Interesting