TOP 7 Indian Restaurants in Prague
India. Who wouldn't love it! Perhaps no other cuisine is as varied in colours, flavours and aromas as the Indian one. And so is the range of Indian restaurants in Prague - not only in terms of the dishes on the menu, but also in terms of quality. Therefore we've selected the best Indian restaurants in Prague, where locals and visitors (not only) from India love to come back to for a taste of the Orient in the middle of Prague, the city of Hundred Spires. In most of them, you will be attended by Indian staff who will give you an authentic experience, whether it's the flavours or the atmosphere.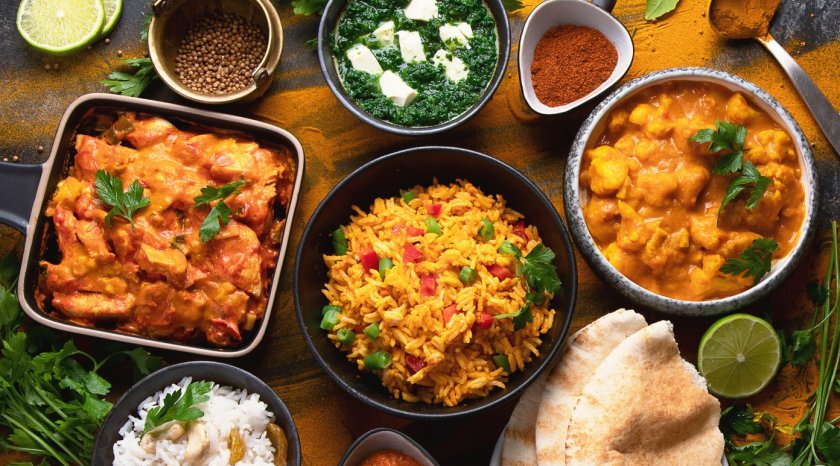 Masala Indian restaurant
Address: 33 branches
Jindřicha Plachty 1219/27, Prague 5 - Smíchov, GPS: 50.070433, 14.405843
Rumunská 690, Prague 2 - Vinohrady, GPS: 50.074029, 14.431814
Keramická 287/3, Prague 7 - Bubeneč, GPS: 50.101027, 14.421826
https://masala.cz/
The first of the Indian restaurant chain was established in Prague in 2008. According to the original recipe they prepare dishes from all corners of India. Full of flavour and great aroma, they are given a fine-tuned blend of spices that will delight even lovers of really spicy food. The fact that only professional Indian chefs are employed here is a guarantee of authentic experience and amazing Indian food. The restaurants have tasteful interiors with imaginative decorations, and in the summer months you can also sit in the cosy garden. You can expect friendly and prompt service, plus great value for money.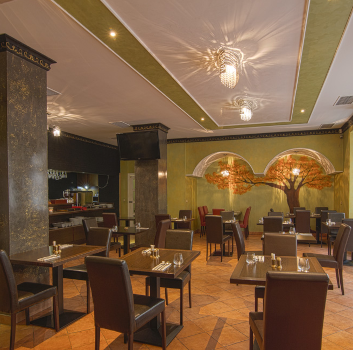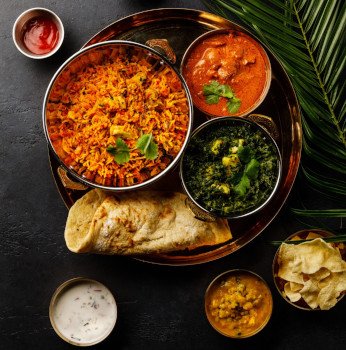 Source: masala.cz, facebook.com/MasalaAndel/

"K" - THE TWO BROTHERS
Address: Petrské náměstí 1097/7, Prague 1 - Nové Město
GPS: 50.091272, 14.433591
https://www.kthetwobrothers.eu/
The atmosphere of the British India times will breathe on you in the heart of Prague. The original interior was inspired by the kingdom of Karputhale in the Indian Punjab. Surrounded by period photographs, paintings and flowers, you will feel truly nobly. This place is also sought after by many international celebrities of world-class stature and is rightly ranked among the best Indian restaurants in Prague. Whether you choose the delicious Dal Makhani, Chicken Tikka Masala or any other specialty from the extensive menu, you won't be disappointed. Here you will feel simply royal!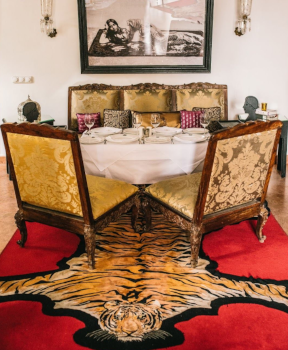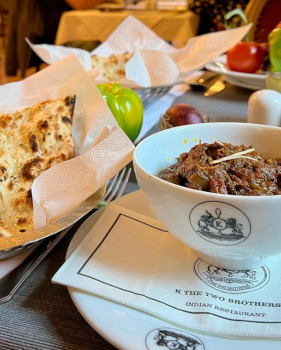 Source: facebook.com/KTheTwoBrothers, instagram.com/k_thetwobrothers/

Sangam Indian Restaurant
Address: Sokolovská 71, Prague 8 – Karlín
GPS: 50.093854, 14.448589
https://www.sangam.cz/index.php/en/
If you are looking for authentic South Indian food in Prague, go to this Indian restaurant in Karlín. This is where real masterpieces are created under the hands of Chef Sarkar. It is one of the few places where you can get, for example, Masala Dosa. The Sangam restaurant has a cosy and elegant interior, and you can watch the chefs preparing dishes in two tandoor ovens. The English-speaking staff is professional and friendly. The daily veg and non-veg options on the lunch menu are very popular. Don't forget to make a reservation before your evening visit. In addition, the restaurant makes sure that guests enjoy a quiet and undisturbed experience, so children under 5 are more welcome as daytime guests.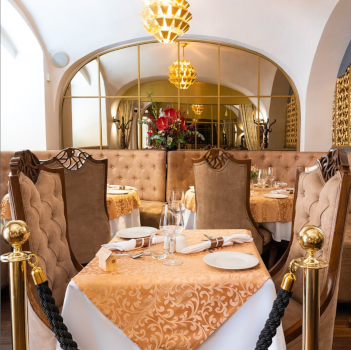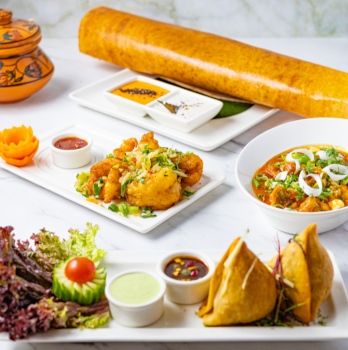 Source: instagram.com/sangamprague/
Tip:
The sister restaurants Indian By Nature in Dejvice or Karlín are also worth a visit. Sangram, the first-class restaurant, was opened just on the basis of their success and experience gained there. Indian by Nature restaurants are known and popular especially for their buffet lunch menu, thanks to which it is possible not only to enjoy great Indian food, but also at a good price. Among other things, the Sarkar brothers were the first in Prague to come up with a buffet lunch.

Curry House Prague
Address: Novákových 7, Prague 8 - Palmovka
GPS: 50.103363, 14.474752
https://www.curryhouse.cz/
Honest portions at reasonable prices at Curry House in Prague near Palmovka metro station. The local curry accompanied by fluffy naan is renowned and even won the Best Curry in Prague ranking by Expats.cz. In addition, the menu offers a wide range of other popular Indian and Bengali dishes. All this in a friendly family environment.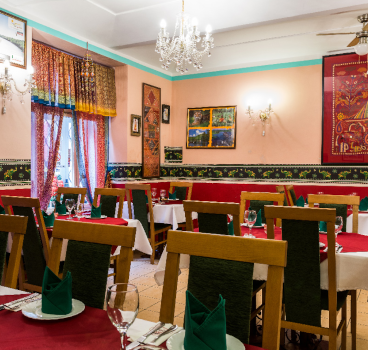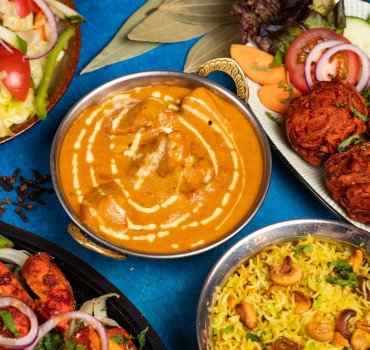 Source: facebook.com/curryhouse.prague/

Namaste India
Address: 2 branches
Ronkova 369, Prague 8 - Palmovka, GPS: 50.105772, 14.476971
Palackého 715/15, Prague 1, GPS: 50.080891, 14.423929
https://namasteindia.cz/
Hand-carved mango wood panelling and traditional Indian tableware add authenticity to this restaurant. Under the supervision of Chef Amar Singh, one of the best Indian food in Prague is created from fresh ingredients seasoned with a fair dose of spices. We recommend, for example, the fragrant Biryani or the deliciously marinated Tandoori specialties. At lunchtime, there's an all-you-can-eat menu at an unbeatable price.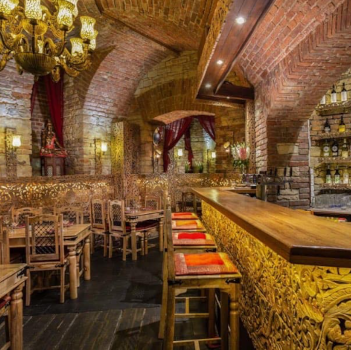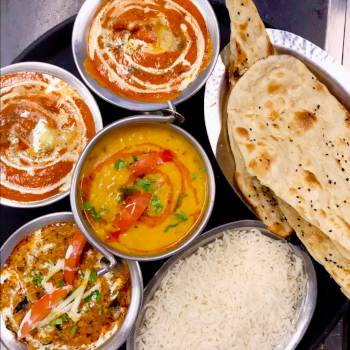 Source: facebook.com/namasteindiaronkovo/

Taaj Palace
Address: Jenštejnská 1776/2, Prague 1 - Nové Město
GPS: 50.075034, 14.416142
http://taajpalace.cz/
Enjoy true Indian hospitality at this Indian restaurant near Charles Square. Taaj Palace invites visitors not only for a delicious meal, but also for a moment of relaxation in pleasant surroundings during a busy day. Here you will get generous portions at a good price. How about trying the delicious Chicken Tikka Masala and Garlic Naan? On weekdays, you can go for an all you can eat lunch and in the evening, indulge in shisha accompanied by ambient music.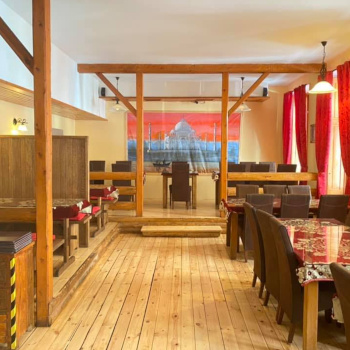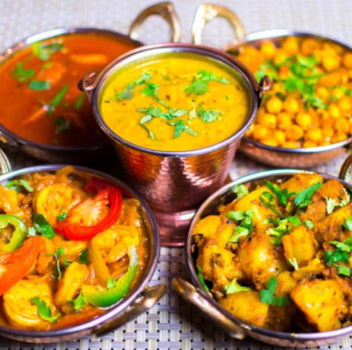 Source: facebook.com/taajpalace2

Indian Jewel
Address: Rybná 9, Prague 1
GPS: 50.088847653384086, 14.4257664480853
http://www.indianjewel.cz
Without any doubt, this luxurious place in the heart of the Old Town offers one of the best Indian food in Prague. Just sitting in the interior with its beautiful wood and marble decoration is a pleasant experience, let alone the gems of Indian cuisine! You can enjoy specialties from the Tandoori oven, warm soups and delicious curries. The drinks menu also delights every guest. The friendly staff will be happy to recommend the ideal combination.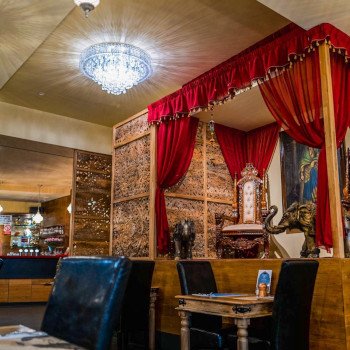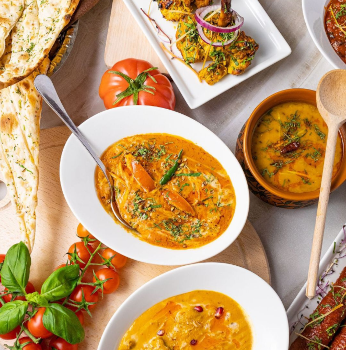 Source: instagram.com/indianjewelprague/
EXTRA tips:
If you need just a quick lunch or any meal during the day, a recommendation for good Indian fast food may come in handy. Do you think that some fast food can't offer quality authentic Indian food in Prague? If so, try one of the branches of the Bombay Express chain, located in many Prague shopping centres, and you will be surprised! Not only do the most popular Indian dishes here taste really delicious, but they are also at a great price. We can recommend the delicious Dhal Makhani, Shahi paneer sauce or crispy Samosa bags.

Speaking of prices, we should also mention the seemingly inconspicuous Everest restaurant just a short walk from Riegerovy sady. If you're not into interior design and you rather care about what you get on your plate, you'll leave satisfied. You can enjoy delicious Indian food at reasonable prices, especially the lunch menu is worth mentioning.

Map with an overview of the
TOP 7 Indian restaurants in Prague
Interesting