Prague Visitor Pass
Enjoy the best of Prague
Most major cities offer tourists a special tourist card, thanks to which it is possible to visit at a reduced price or even get free admission to many popular tourist sites, or to undertake various sports, cultural and other activities at a significant discount. Even in Prague, some such tourist cards have been operating so far (e.g. Prague City Pass, Prague Card), but all of them were owned by private entities. Since June 2022, the Prague Visitor Pass, an official tourist card issued directly by Prague City Tourism, has been available to tourists.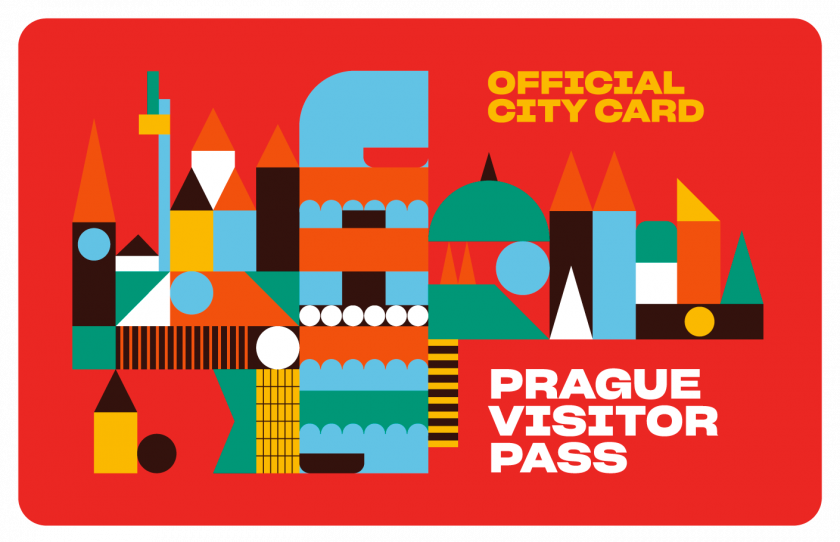 Image source: www.praguevisitorpass.eu

What is the Prague Visitor Pass
The Prague Visitor Pass is a multi-purpose card that not only provides free admission to the most attractive tourist sites, but also serves as a ticket for public transport (metro, tram, cable car, city buses, ferries), allows you to rent a bicycle, take a sightseeing cruise on the Vltava River, use guide services and offers many other discounts.

What are the types of Prague Visitor Pass
The city card can be purchased in a version for children, students and adults, valid for 48, 72 or 120 hours. It is available in both physical and electronic form (e-pass), as part of a mobile application. The mobile app has the same functions as the physical, plastic card, but also offers additional services such as information on current events. Nevertheless, registration is required.

Examples of places / activities where the Prague pass can be used
Some of the popular places for tourists that have joined the project and can be visited completely free of charge now include:
Prague Zoo
Vyšehrad
Planetarium Prague
Petřín Lookout Tower
Old Town Hall with the Astronomical Clock
Prague Castle
Kingdom of Railways
Karel Zeman Museum
Museum of Public Transport
St. Vitus Cathedral
Tower Park Prague
You can also take advantage of the free airport shuttle (Airport Express), tourist tram or Guides & Tours group tours. A complete list including a map is available on the official Prague Visitor Pass website.

Good to know about this official Prague city card
There is no limit to the number of experiences you can visit per day, however, each object can only be visited once.
The pass is not transferable, it is always bound to one person.
Children aged 6-14 and students aged 15-25 must present a valid ID or student card together with the pass.
The Prague Visitor Pass comes with a free map with an overview of all the experiences. There is also an electronic guide in the mobile app.
When you purchase the Prague Visitor Pass online on the website, you will receive an electronic voucher which you can exchange for a physical card at the ticket office.
Registration is required to activate and use the Prague Visitor Pass in electronic form (so called. e-Pass).
Before visiting the selected experience, we always recommend checking the opening hours in advance, which may vary on selected days. Up-to-date information on changes to the card option is also published here.
If the Prague Visitor Pass is not activated, it is valid for 1 year from the date of purchase.

How much does the Prague Visitor Pass cost
The price of the card varies according to the chosen validity period (48, 72 or 120 hours) and category (adult, student, child). For example, for an adult, the card can be purchased for CZK 2100 / 48 hours, CZK 2800 / 72 hours or CZK 3600 / 120 hours. The price is 25% lower for students and 50% lower for a child. The current prices are listed on this website, where you can also purchase the Prague Visitor Pass.

How and where to get a Prague Visitor Pass
The pass can be purchased online, on the mobile app or at sales points. In physical form, it is available at Tourist Information Centres (TIC) at Petřínská rozhledna, Na Můstku, at the Old Town Hall or at the Václav Havel Airport.
After purchasing the preferred variant, the card must be activated, either at the point of sale or directly in the app. If necessary, activation can be postponed until the next day, for example.
Interesting