Discover Prague with the Cool Pass
Unlock the Best of Prague's Attractions and Save
Are you planning a trip to Prague and want to get the most out of your visit while enjoying significant savings? That's where the Prague Cool Pass comes into play. This all-in-one pass grants you easy access to numerous attractions or activities and offers a range of benefits to tourists, making it a priceless companion and must-have for anyone visiting Prague.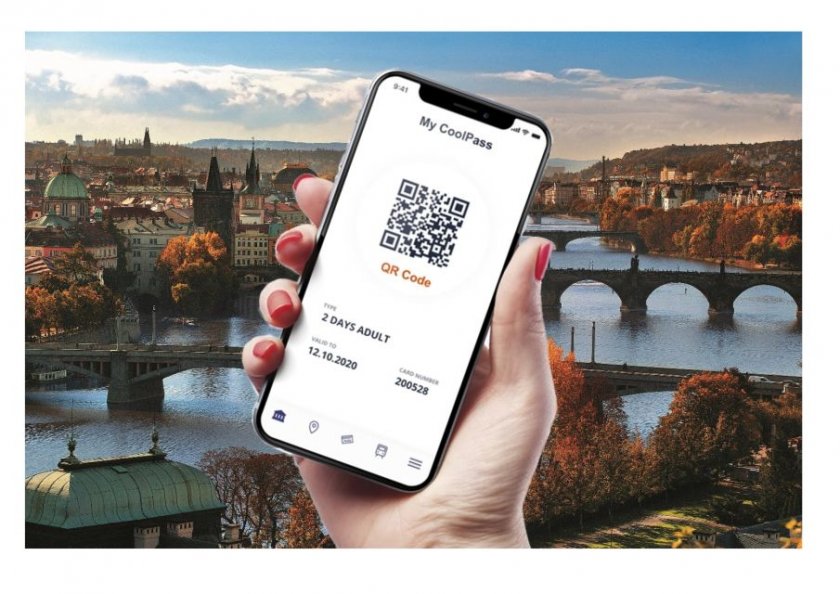 Source: GetYourGuide.com

What is the Prague Cool Pass
The Prague CoolPass, a digital version of Prague Card, is a tourist card that provides free entry to 70+ top attractions in Prague and exclusive offers on entertainment and leisure activities. With the CoolPass Prague, you can save time and money while exploring the highlights and beauties of our capital city.

Why get the Prague CoolPass
There are many reasons why you should consider purchasing the Cool Pass in Prague. First and foremost, it offers significant savings compared to purchasing individual tickets for many Prague attractions. At some of the popular sites, even skip-the-line access is included, allowing you to bypass long lines and maximize your time in the city. Moreover, the Prague Cool Pass also provides discounts on interesting activities as well as attractive deals at many partners, making it a great value for budget-conscious travelers.
And last but not least, you can choose the validity that best suits your travel plans, whether you're on a short city break or an extended stay.
When buying the Prague CoolPass, you can:
Enjoy free entry to 70+ must see sights and places in Prague (incl. the Prague Castle or Prague ZOO, for example)
Admire Prague from the waves of the Vltava or discover the history and hidden gems of Prague thanks to a free river cruises on the Vltava and a bus tour
Save money thanks to exclusive discounts up to 50 % (deals on different activities, guided tours, to concerts, or even restaurants, shopping…)
always have up-to-date information and useful tips at hand thanks to the free mobile app, which serves as an interactive guide around the city
…and more!
Prague Cool Pass reviews: What travelers say about this card?
"This was a great purchase, great value for money. We got a one day pass, and with that went to the illusion art museum (very fun, highly recommended), Lego museum, house of photography, city galleries, the boat tour Venice (free drink and cake!) and the castle. If we were to get it again we would probably get a 2 day one to get more activities in though!"
"I found the pass excellent value for money, much better than paying into individual attractions. We had 2 day pass and went on the historic bus tour, visited the castle/palace. We done the Prague Venice boat trip (they gave you free beer & cake), went up St.Nicolas's bell tower. Went to Prague Zoo, Staropramen Brewery tour (free beer) and The National Museum and all were excellent!!"
"Prague is really a very beautiful city with a lot of history. The pass is perfect for sightseeing, recognized everywhere with no problems!"
Reviews written by GetYourGuide Travellers

Where to get the Cool Pass in Prague
Go to GetYourGuide.com website.
Select the number of people you want to buy the Cool Pass for and the date.
Note: You are not obligated to start using the Prague Cool Pass on the day you choose when buying. You can activate it any time within one year after the purchase.
Choose the desired pass validity (number of days)
Add it to the cart and proceed to checkout
Enter your personal details, payment information and confirm booking. All essential information should be sent to your email.

How to Use the Cool Pass in Prague
Activation
Once purchased, just follow the instructions sent in the email. The Cool Pass is automatically activated with your first visit to any of the listed attractions and valid for the number of days you purchased. There is only one limitation - it must be activated within one year from the date of purchase.
Using the Cool Pass
When you want to enjoy the benefits of the Prague Cool Pass, all you need to do is show your CoolPass QR code on your mobile when entering any of the included attractions. After the validity of the Cool Pass is confirmed, you´ll get free or discounted entry.
Good to know Each attraction can be visited only once during your pass validity period!

Is the Prague Cool Pass worth buying?
The Prague Cool Pass is a wise "investment! we can highly recommend. It simplifies your travel experience, offers a cost-effective way to explore Prague and ensures you don't miss out on the highlights of the city.

Interesting