Farmers´ Markets Prague
Where to go for local products?
Farmers' markets have a long tradition and, together with the growing demand for local food and fresh ingredients, their popularity has been growing significantly in recent years. For some families, shopping at markets is now part of a modern lifestyle. This is evidenced by the increasing number of markets that are now regularly held in some locations in Prague. So where to go if you want to buy vegetables or fruit that actually tastes the way it should, and other home-grown or local delicacies? Here's an overview of the most interesting farmers' markets in Prague. Their atmosphere and offer regularly attracts many Prague locals and we dare say that a visit to the market is an experience you should not miss.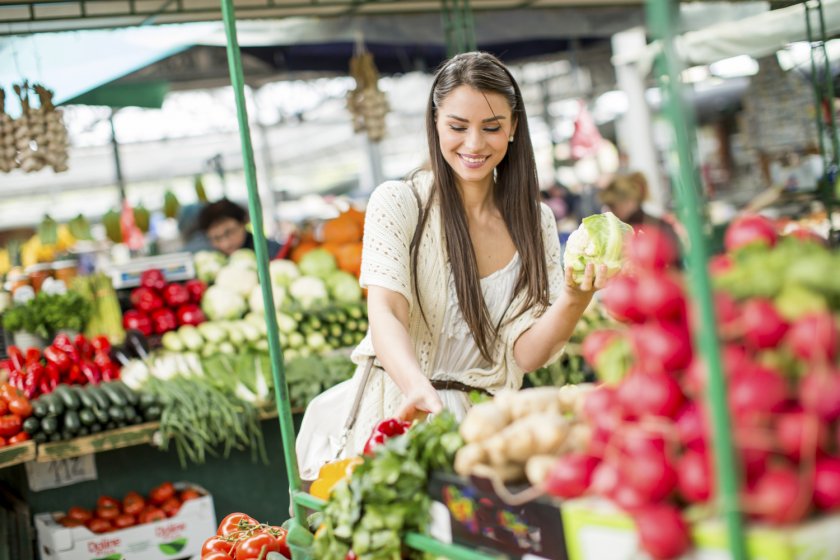 Farmers markets in PRAGUE 1
Malostranské markets
address: Malostranské náměstí
when: every Thursday, first Saturday of the month
public transport: TRAM 12, 15, 20, 22, 23/BUS 194, Malostranské náměstí stop
assortment: fruit, vegetables, meat and dairy products, pastries or eggs.
website: http://trhy.malafronta.cz/
Markets in the historical centre of Prague, which can be conveniently combined with a walk on the Charles Bridge or a picnic in Kampa Park. Everything is just a short walk away. In addition to the traditional assortment of farmers' markets, such as fruit or baked goods, you can also sample interesting street food at the Malostranské trh. The organisers are trying to support local food and gastronomy entrepreneurs and create a meeting point for the local community. You can taste Slovak lokše, Argentinian empanadas or vegan delicacies based on legumes. The menu changes every time. You can also find ceramics and various handicrafts.

Farmers markets PRAGUE 2
Markets at Tylak
address: Tylovo náměstí
when: from April to November, every weekday
public transport: TRAM 6,10, 11, 13, 16, 22, 23/METRO C, I.P. Pavlova stop
assortment: classic range of pastries, fruit, cold cuts, cheese, seedlings, eggs, syrups, including handicraft products such as woven baskets
website: https://www.trhynatylaku.cz/
Smaller farmers' markets, but very accessible by metro and tram and easy to walk to Wenceslas Square. There are a few stalls, but the organisers of the market are careful to select them so that they mainly offer food with a story and the customer gets as much feedback as possible from the individual farmers.
Náplavka market
address: Rašínovo nábřeží, Vltavská náplavka
when: every Saturday from February until Christmas
public transport: Tram 2, 3, 5, 7, 17, 21, Palackého náměstí or Výtoň stop
METRO B, station Karlovo náměstí, east towards Palackého náměstí, left walk down to Náplavka directly to the Vltava River
assortment: a wide range of products from bakery and dairy products to cold cuts, fruit, vegetables and beverages. Enrichment is natural or ethical cosmetics, handmade author's work, cut flowers.
website: https://www.farmarsketrziste.cz/trh/naplavka
With more than 90 stalls, the Náplavka Farmers' Market is the largest market with products from local growers and breeders in Prague. Also because it is in the city centre and right on the banks of the Vltava River, it is one of the most popular. From Náplavka you can enjoy the view of Hradčany or take a walk to the nearby Vyšehrad. In addition to grocery shopping, you can spend a pleasant Saturday afternoon here. Have lunch at one of the gastronomic stalls and listen to live music. Here too, there is an effort to sell without packaging, although not as consistently as, for example, at Heřmaňák. For example, you get drinks in returnable glasses. Although the market does not operate in the winter months, there are occasionally interesting events such as young wine tastings and St Martin's goose specials.

Farmers markets PRAGUE 3
Markets Jiřák
address: Jiřího z Poděbrad Square
when: wednesday - saturday
public transport: TRAM 11,13,14,18/METRO A/BUS 101, Jiřího z Poděbrad stop
assortment: eggs, cheese, honey, regional food, fruit, vegetables, mushrooms, herbs, spices, teas, meat, fish, cosmetics, handicrafts, food supplements
website: https://trhyjirak.cz/
The Jiřák Market is located in the pleasant area of Jiřího z Poděbrad Square, dominated by the Church of the Sacred Heart of the Lord. We recommend a visit to the Market Square, which is located in the heart of the Church of the Holy Trinity. Around the corner there is the Žižkov TV transmitter, Rieger's Orchards, many bistros and restaurants. The markets are also popular for their interesting street food. There is also good quality wine on offer. You can relax on the adjacent benches or on a blanket. Vendors try to minimize plastic packaging, so they also offer customers to buy in cloth bags. There are various themed events throughout the year, such as vintage and Advent markets.

Farmers markets PRAGUE 4
Arkády Pankrác Farmers' Market
address: shopping centre Arkády Pankrác (Na Pankráci 86, Nusle)
when: every Wednesday from March until the end of the year
public transport: BUS 167, 170, 188/METRO C, Pankrác station
assortment: selected vegetables, fruit, meat, cheese, dairy products, additional sale of flowers, roasts, marmalades, herbs, spices, eggs, honey and seasonal products
website: https://www.farmari-trhy.cz/arkady/
They may not be among the best known or largest, but they are an easy way to combine the pleasant with the useful. They are located right in front of the main entrance to the Arkády Pankrác shopping centre and are easily accessible by metro. So you can be shopping for shoes one minute and picking up vegetables from local farmers the next. The vendors offer a wide range of products and include a variety of seasonal produce.

Farmers markets PRAGUE 5
Farmers' Market Aděl
address: Pedestrian zone Anděl (Nádražní Street, Smíchov)
when: every Friday and now also on Tuesdays (only from mid-June to mid-October, two different operators)
public transport connections: TRAM 7, 9, 10, 12, 15, 16, 20, 21/BUS 123, 167, 191/METRO B, Anděl station
assortment: meat, cheese, vegetables, fruit, dairy products, accompanying sale of flowers, roasts, marmalades, herbs, spices, eggs, honey and seasonal products
website: https://www.farmari-trhy.cz/andel/
The Anděl Farmers' Market is also a smaller modern market, but we mention it because it is right in the middle of the transport and commercial hub of Prague's Anděl district and is therefore very accessible. As in the previous case, you can pop in to buy local produce on your way from the nearby Anděl shopping centre and swap supermarket food for farm produce. Occasionally there are seasonal events - Advent, Easter and other markets.

Farmers markets PRAGUE 6
Kulaťák Farmers' markets
address: Vítězné náměstí
when: every Saturday from April
public transport: TRAM 8, 18, 20, 26/BUS 149, 180, Vítězné náměstí or METRO A Dejvická station
assortment: fresh herbs, mushrooms, meat, ciders, pastries, cold cuts, vegetables, delicatessen, tea, coffee, eggs, dairy products, fruit, fish and seafood, flowers, seedlings, handicrafts
website: https://www.farmarske-trhy.cz/
If you're a fan of farm produce and love seafood, these markets are not to be missed. Although they are not in such an attractive location in the city centre, they are one of the biggest. Vendors come here from all over the Czech Republic and have been taking place since 2010. In addition to a wide range of quality local products, Kulaťák also attracts fish, seafood, oysters and foreign products. In addition, you can eat your snacks on a picnic blanket on the grass. There are also special seasonal events such as Easter, the Small Breweries Festival, the Vintage Festival or the Flower Market.

Farmers markets PRAGUE 7
Heřmaňák
address: Řezáčovo náměstí
when: from February to December inclusive, every Saturday (except the last Saturdays in March, April, May, June, July, August, September and October)
public transport connections: TRAM 8, 17, 26, 36, 41, Strossmayerovo náměstí / METRO C, Vltavská station
assortment: great vegetables, fruit from organic orchards, bread, cold cuts, pastries, cheese and beef in organic quality, flowers from the garden or meadow, ciders, honey, spices. All from local farmers, in organic and non-organic quality. Sometimes even artisanal products.
website: https://www.farmarsketrziste.cz/trh/hermanak
Heřmaňák goes one step further in respecting nature. It is one of the few farmers' markets where you can buy completely without packaging. Most of the product range comes in its own jars, bags or boxes. If you don't bring anything with you, you can buy the packaging on the spot. For hygiene reasons, there are also packaged foods such as vacuum-packed meat or some dairy products at the no-packaging farmers' market. You won't find any plastic bags or paper bags at Heřmaňák. And that goes for beverages too - instead of plastic cups, you can either put your coffee in your own mug or in back-up cups.
Hall 22 in the Prague Market Hall
address: Pražská tržnice (Bubenské nábřeží 306/13)
when: Monday - Saturday
public transport: TRAM 12, 14, Holešovická tržnice/METRO C station, Vltavská station and from there by tram 12, 14
assortment: large vegetable and fruit market, spices, seedlings, dairy products, meat, eggs and more
website: https://www.prazska-trznice.cz/hala22
Don't look for anything extra romantic or hipster here. The Prague Market is purely about selling local products from Czech farmers. The advantage is that you can shop here in any weather, because the market is under roof, and all year round. Moreover, the choice is really great and the perfectly balanced rows of fruit or vegetables are literally a colourful feast for the eyes. In addition, there are sometimes outdoor markets in front of the hall. Although refreshments are not included, you can also refresh yourself at the Food Truck Point near Hall 22.

Farmers markets PRAGUE 10
Kubáň market
address: Kubánské náměstí, Vršovice
when: in February only on Saturdays, from the first day of spring every Tuesday, Thursday and Saturday. The market closes before Christmas Eve.
public transport: Tram 6, 7, 19, 22, 24, Kubánské náměstí station or from METRO A, Strašnická station and from there 2 tram stations 7, 19
assortment: Vegetables, herbs, flowers, fruit, cold cuts, meat and dairy products from proven Czech farms, homemade bread, cakes, coffee, beers from small breweries and more. Grilled fish is a specialty.
website: https://www.farmarsketrziste.cz/trh/kuban
A farmers' market away from the traffic in a quiet place in the middle of the park, which is popular especially for families with children. In addition to local products in organic and non-organic quality, there are various festivals with themes such as honey, flowers, pumpkin carving, with a children's program or theatre. And with regard to the seasons, various typically Czech specialties are sold here, such as the Zabijačka feast. All products are wrapped in paper. There are more than 20 stalls to buy from. You can also buy grilled fish: candát, carp chips, smoked fish, fish meatballs, etc.
Interesting