50+ Best Things to Do in Prague You Really Shouldn't Miss
Discover the TOP things to do in Prague with this handy guide. From the classics to the quirky

Prague has been called the City of A Hundreds Spires and we would personally say also the city of hundreds of things to do. If you are visiting Prague for the first time, you will be in for a treat. If you're heading here for the umpteenth time, with each visit you'll still discover something new about what to do in Prague.
Whether it's history, sights, culture, entertainment, culinary experiences or sports, whether you're looking for more traditional or unconventional activities in Prague, there's something for every traveller. And pick the best things to do in Prague? Well, pretty tough task!
However, finally, we managed to put together this comprehensive list of what to do in Prague to help you maximize your time in Prague. It includes both traditional must-do in Prague, as well as insider tips on things to do in Prague that you won't find in other guides. As the article's subtitle says - from the traditional to the quirky.
These 50+ tips on activities in Prague are those we recommend everyone do in Prague. Yes, we know. Some of them are a little bit touristy. But a visit to Prague wouldn't be complete without them. So give them a try!
Enough with the words, let's get into and introduce the best things to do in Prague! This is going to be a long article, but we promise, it is worth reading.
TIP:
Are you going to Prague for a family trip with children? Get inspired by the tips in our four-part series of articles focused on activities in Prague with kids!

#1 Begin your Prague adventure at Prague Castle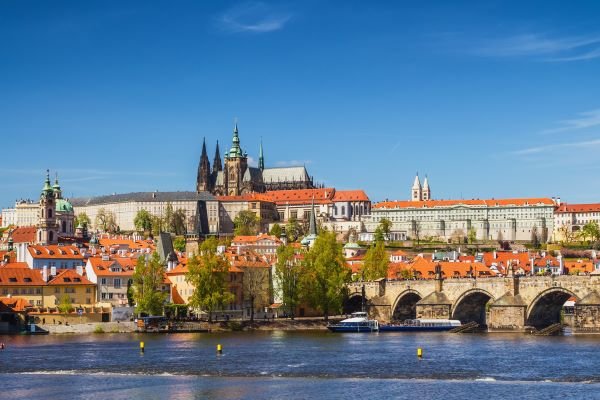 Without a doubt, Prague Castle is the most important landmark and therefore one of the most popular tourist attractions in Prague. So it's clear that it's number one on the list of things to do in Prague. Exploring every corner of this magnificent complex - the former residence of the Czech kings and today of the president - could be even for a one-day trip, as it´s the largest ancient castle in the world. Entry to the castle grounds is free, however, for a full experience including a visit to St. Vitus Cathedral, Basilica of St. George or picturesque Golden Lane (which is highly recommended!) a ticket is needed. If you don't want to waste time waiting in a long queue, buy your tickets online. For a guided tour we recommend a 2.5-hour Tour including an entry ticket.

#2 Witness the Changing of the Guard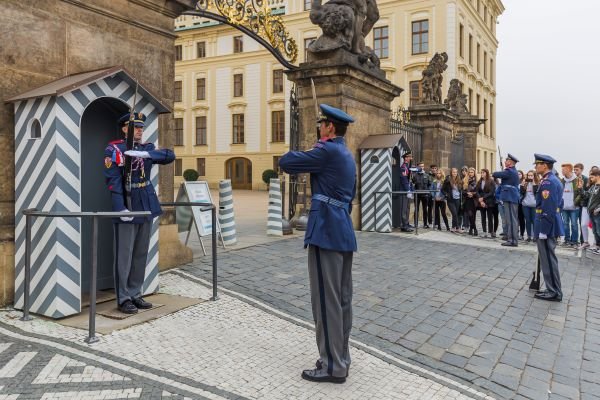 When visiting Prague Castle, do not miss another interesting thing to see in Prague - the Changing of the Guard ceremony at Prague Castle's main entrance, which takes place daily at 12 p.m. This formal handover with precise choreography and accompanied by music is a spectacle to watch.

#3 Explore the heart of the city: The Old Town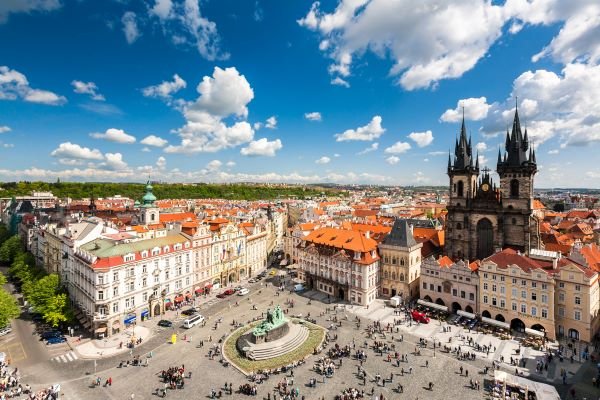 The Old Town Square in Prague has been the city's main marketplace since time immemorial. To this day, it´s a venue for some of the most beautiful Christmas or Easter markets. You can find there some important sights as well - the Old Town Hall, the Týn Church or the Jan Hus Monument. Being one of the top things to do in Prague, many tourists are to be expected. However, at least for a quick walk-through, it´s a must-do for every visitor to Prague.

#4 Marvel at the Astronomical Clock with its spectacle show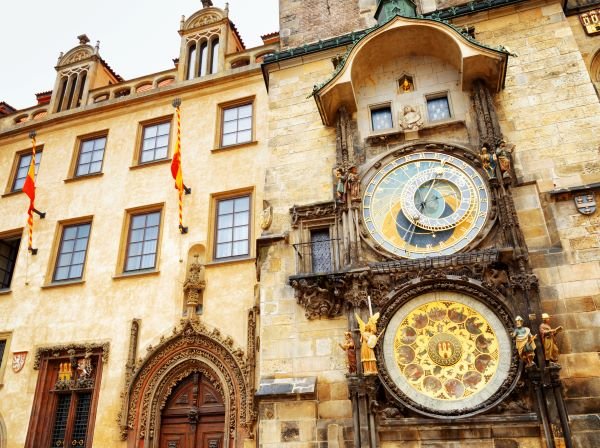 Every hour, this masterpiece from the 15th century attracts the eyes of many visitors to Prague to watch the impressive performance. The doorways above the clock open and 12 apostles and other figures come to life. Let´s face it - you can´t feature the Astronomical Clock on a guide to the top 10 things to do in Prague.

#5 Walk across the iconic Charles Bridge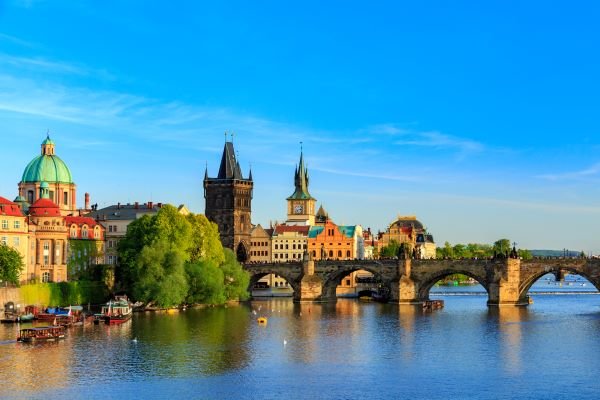 When we think about the essential things to do in Prague, visiting this legendary Prague attraction adorned with statues of saints is one of the first that comes to our mind. With over 600 years old it´s one of the oldest stone bridges in Europe. It connects the Old Town with the Lesser Town and offers stunning views of Prague's skyline.
Insider tip:
The Charles Bridge is almost always super crowded. However, if you head here before sunrise, you can enjoy the bridge with its unique atmosphere all to yourself.

#6 Take a boat cruise along the Vltava River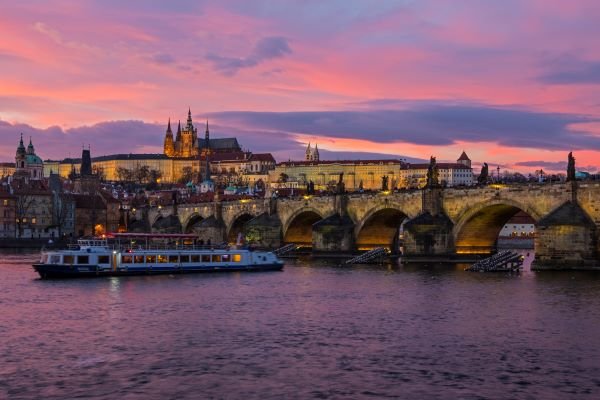 Vltava River Cruises are among the most popular activities in Prague and things to do in Prague. Seems quite touristy, right? Well, maybe it is, but it doesn´t mean you should leave it out. A trip on the boat is one of the top things to do in Prague, especially during the summer days. It allows you to enjoy the beauty of the city from a unique perspective in a relaxed way. And if you try a night cruise with a dinner buffet, be sure of an unforgettable experience. Highly recommended as one of the romantic things to do in Prague for couples.

#7 Enjoy Incredible Views in Prague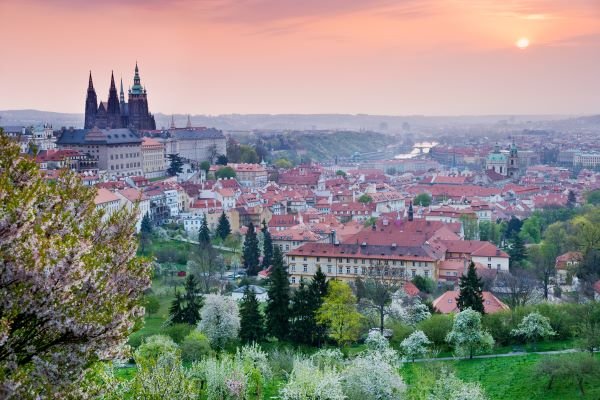 Although Prague is situated on both sides of the Vltava River, there are many places offering breathtaking views and the opportunity to see the beauty of Prague from above. See for yourself and head to Petřín, Letná, Vítkov, Riegrovy Sady or Vyšehrad. Especially in the summer and for romantic souls, enjoying Prague at sunset is one of the most popular and best things to do in Prague.

#8 Head to Petřín Hill and climb 299 steps in the Eiffel Tower miniature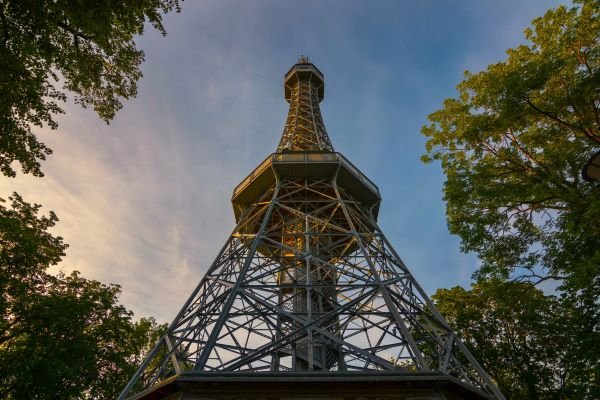 Petřín Hill is one of the largest green areas in Prague and a perfect place to relax. However, it is much more famous thanks to the Petřín lookout tower. Add a visit to this Eiffel Tower miniature to your list of things to do in Prague, climb the 299 steps and you'll be rewarded with a spectacular view. Another thing you can do there is a visit to the Mirror Maze offering fun for both children and adults. To get to the top of the Petřín hill, you can take the cable car, or take it as a pleasant walk.
P.S.: A walk to Petrin Hill is without a doubt one of the top things to do in Prague for couples in love.

#9 Leave Your Mark at the Lennon Wall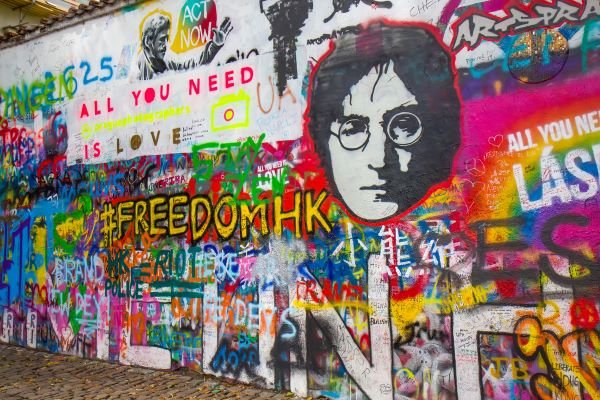 Looking for some unconventional or cool things to do in Prague? Then visit the colourful Lennon Wall, a symbol of peace, freedom and - during communist times - a silent protest against the regime as well. As artists and visitors express their opinions, dreams or messages, the wall is continuously changing and therefore it could be on your list of things to do in Prague during every visit - and the wall never be the same. Feel free to leave your own mark as well!

#10 Get to know Prague's cultural and artistic scene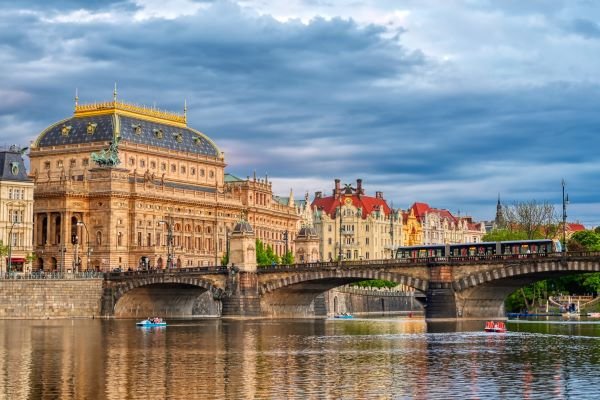 No matter what kind of art you prefer - Prague will satisfy all cultural enthusiasts in this respect. In other words - there are so many things to do in Prague! Whether you choose a performance at the magnificent National Theatre, the State Opera House or one of the smaller theatres, or whether you go to a classic concert at the Rudolfinum or the Municipal House, you are in for an unforgettable experience. Do you prefer rather fine art? Then head to the National Gallery, the second oldest gallery in Europe after the Louvre in Paris.

#11 Indulge your curiosity in one of the museums: from the classic to the quirky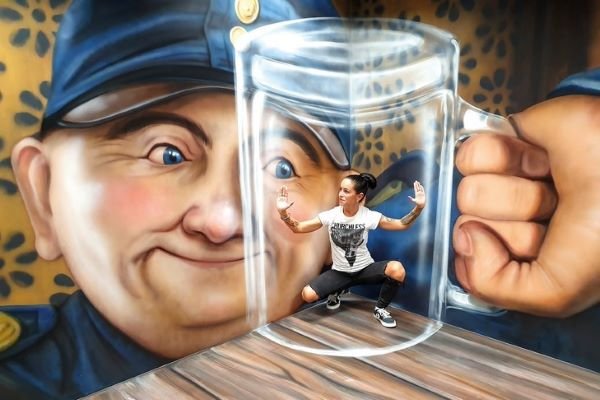 Source: muzeumfantastickychiluzi.cz
Wondering what to do in Prague when it rains? Then "museum" may be the answer. After all, Prague could be called the city of museums. You can find there a museum for almost everything: not only the usual ones with historical exhibitions but also quite quirky ones like the museums of beer, toys, toilets, legos, sex machines, or even Apple products. In addition to visiting the majestic National Museum, we recommend adding the Museum of Fantastic Illusions or the Museum of Senses to your list of things to do in Prague.

#12 Unwind in one of Prague's parks and gardens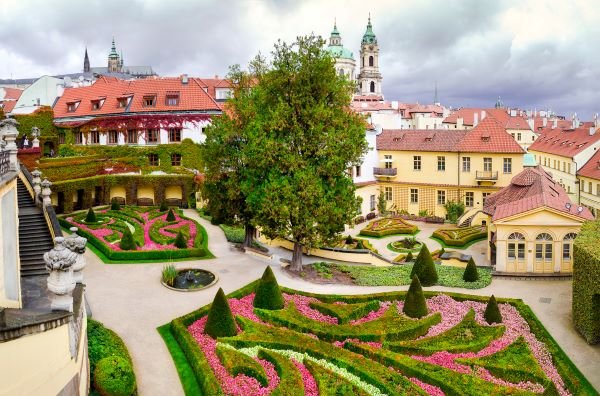 What to do in Prague if you want to escape from the hustle and bustle of the city and the crowds for a while? Hide in a pleasant shade, have a picnic, or just relax in one of the parks or gardens in Prague: Stromovka, Letná, Riegrovy sady, Petřín Gardens, Hvězda, Wallenstein Garden, Vrtba Garden… with Prague being one of the greenest cities in the world, we could name many more. So you'd better check out THIS article and find your oasis of peace.

#13 Experience local flavours and the unique atmosphere of farmers' markets
Whether you're a foodie or not, visiting farmers' markets is undoubtedly one of the best things to do in Prague. They are popular among locals not only for the fresh seasonal ingredients on offer but also for their unique atmosphere. The markets are held at various locations across Prague usually from March to November, most often on Saturday mornings. Visit the most famous markets on Náplavka, at Jiřího z Poděbrad Square, in Dejvice or Hall 22 in Holešovice, engage with local vendors and experience the authentic flavours of Prague.

#14 Stroll along Náplavka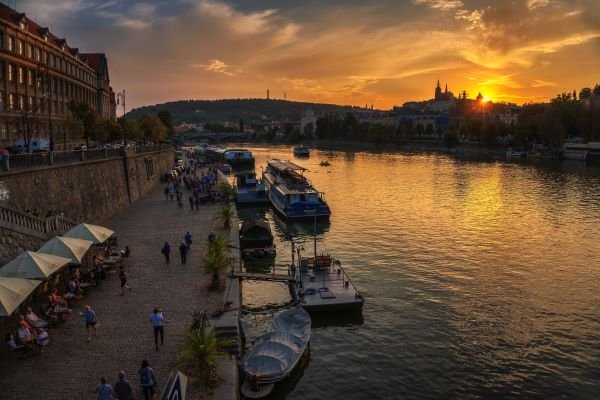 Experience the lively atmosphere of Náplavka, a vibrant riverbank promenade along the Vltava River. Take a stroll along the waterfront, have a drink in one of the riverside bars and enjoy the magnificent view of Prague Castle. Moreover, on Saturdays, Náplavka comes alive with farmers' markets. If you want to experience one of the most popular hangouts for locals, Náplavka shouldn't be missing from your to-do list in Prague.

#15 Make a trip to Prague ZOO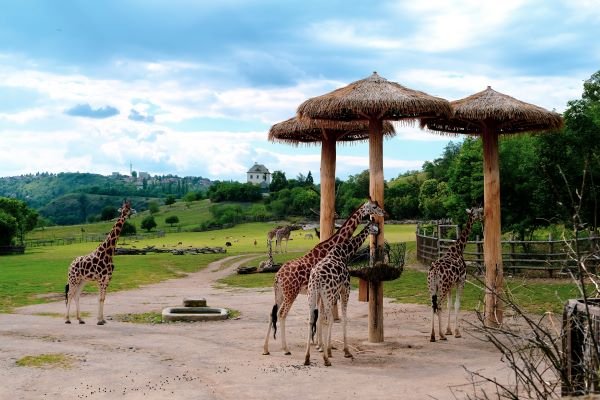 This Prague attraction is definitely one of the top things to do in Prague, especially if you are looking for some fun activities in Prague. The ZOO is one of the most beautiful in the world and is home to more than 650 species of animals, including endangered ones. Whether you visit the water world, the Indonesian jungle, the Elephant Valley or the Hippo house, whether you take part in a guided tour or an animal feeding exhibition, you'll have a great time. A must-do in Prague, especially for families with children. In addition, you can take a pleasant boat ride directly to the zoo.

#16 Taste the "iconic" trdelnik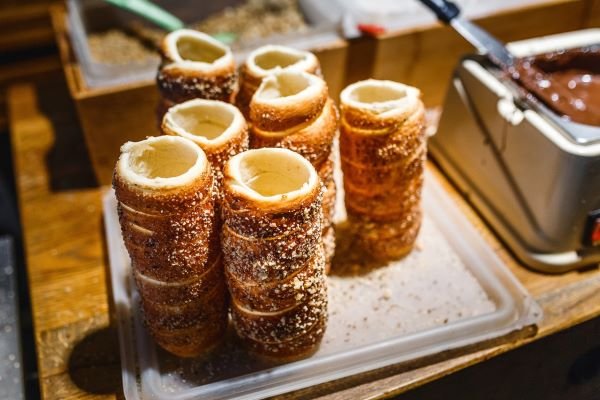 Some people love it, while others consider it a tourist kitsch that just pretends to be a "traditional Czech" or "Old Bohemian" product - which it is not at all. You´re right, we are talking about trdelnik, a sweet pastry made from yeast dough. One thing is for sure - when wandering the streets of Prague, its typical cinnamon-vanilla aroma will often tempt you because it is sold on almost every corner. And actually, why not taste it and create your own opinion about this "specialty"? Let´s give it a try!

#17 Grab a beer. Or two.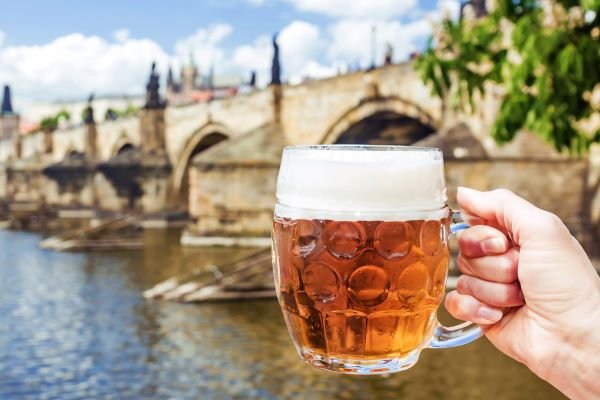 Czech beer is legendary and therefore tasting this "golden treasure" is undoubtedly a must-do in Prague. Go to one of Prague's famous beer pubs or visit one of the many beer gardens (e.g. Letná beer garden with a perfect view is highly recommended!). Don't be surprised if beer is even cheaper than water in some places. And once you taste it, you'll see for yourself that it's one of the best things to do in Prague. Czechs love beer - and you will too. Want an unusual beer experience? Visit a beer museum or even a beer spa.

#18 Get a taste of typical Czech cuisine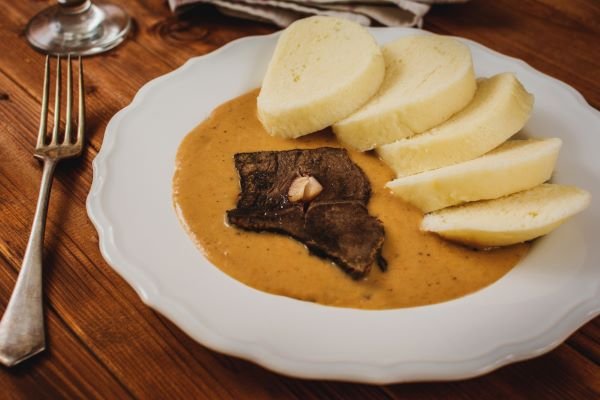 Whichever country you visit, sampling the local cuisine is an integral part of experiencing the local culture. Therefore, at least trying tenderloin in cream sauce, roast pork with dumplings and cabbage, goulash, tens of different soups or pork knuckle, along with beer, shouldn't be missing from your list of things to do in Prague. Do you have a sweet tooth? Try fruit dumplings. Or being vegan? Check out the Vegan Guide, where you can enjoy Czech specialties in a vegan version.
TIP:
Check out our recommendations on the best places to eat in Prague.

#19 Taste "chlebíček", "věneček" and other famous Czech snacks or sweets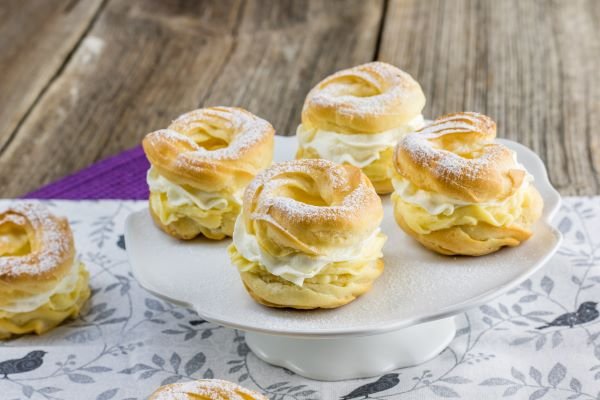 This is a tip on what to do in Prague, especially for those who love sweets or savory treats.
Speaking of food, the Czech Republic is also known for its confectionery, and on the shelves of pastry shops, bakeries and delicatessens you can find specialties you won't find anywhere else. Try a "větrník", "věneček", "kremrole" or "rakvička". Oh, and let's not forget the legendary open-faced sandwich "chlebíček"!

#20 Explore Prague by bike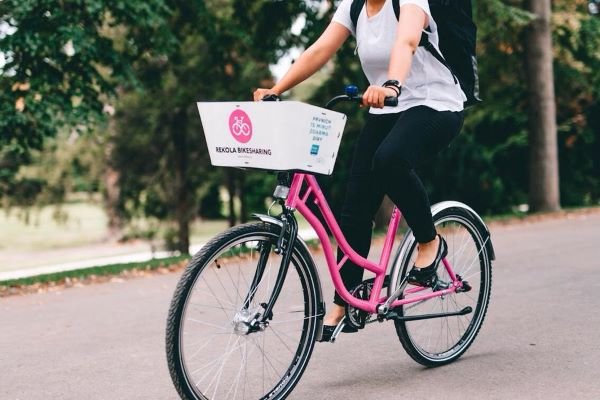 Source: facebook.com/RekolaEU
You come across them everywhere. Pink, grey, red, green, ...what are we talking about? Shared bikes, of course. Pedal through Prague like a local with Rekola or other bike-sharing systems. This eco-friendly mode of exploration allows you to uncover hidden gems at your own pace, it´s a great way to experience Prague from a slightly different angle, and one of the fun things to do in Prague. Not a great sportsperson? No problem, an e-bike tour is available as well.

#21 Unique adventure: Ride the paternoster
Ride what…? Paternoster...? What are you actually told to do in Prague? Well, let us explain. Paternoster is a unique, continuously moving elevator. It has no doors, it doesn't stop, so when it passes you, you have to jump on. Sounds like one of the quirkiest or craziest things to do in Prague? All the more reason to try it. Paternosters can be found in the Prague City Hall, the Czech Radio, the YMCA Palace and the Lucerna Palace, to name a few.

#22 Indulge in beautiful views and tranquillity at mystic Vyšehrad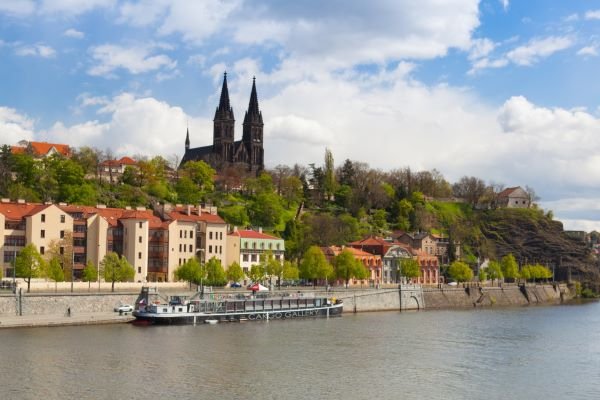 Leave the well-known tourist routes and head to this fortress overlooking the Vltava River. You will be rewarded not only with a magnificent view but also with the tranquillity of the local park. Moreover, Vyšehrad is a place with a touch of mystery as many legends and tales are connected with it. The local cemetery is the resting place of many Czech personalities. Adding this place to your list of things to do in Prague is definitely worthwhile.

#23 Follow the traces of Jewish heritage in Josefov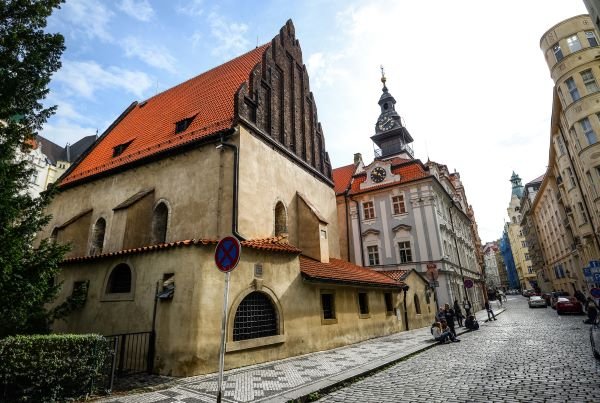 Speaking of places with a mysterious atmosphere, another tip on what to do in Prague is to visit the Jewish Quarter. In the past, it was the only place in Prague where Jewish people were permitted to live. Later it changed a lot, however, the most important Jewish heritage sites have remained there. Do not forget to add to your list of things to do in Prague a visit to the Jewish Museum and Old Jewish Cemetery, which is considered to be among the 10 most interesting cemeteries in the world.

#24 Dance with the Dancing House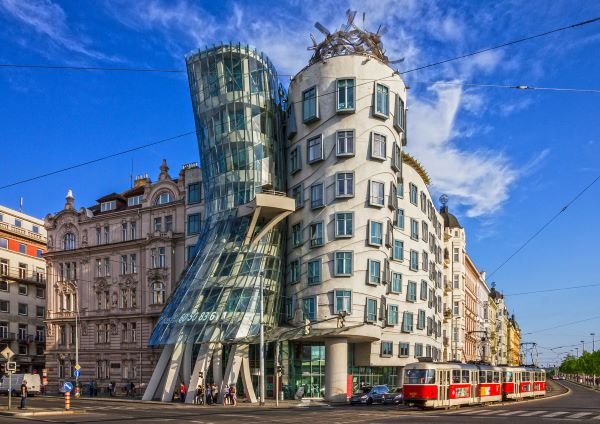 Add a photo in front of the Dancing House to your list of crazy things to do in Prague. Although the shape of this iconic gem of modern architecture is actually a dancing couple, many people take photos in front of it…with the Leaning Tower of Pisa. And why not? At the very least, you'll enjoy a lot of fun while doing so. From its rooftop terrace, you can admire a panoramic view as well.

#25 Climb up the 2nd ugliest building in the world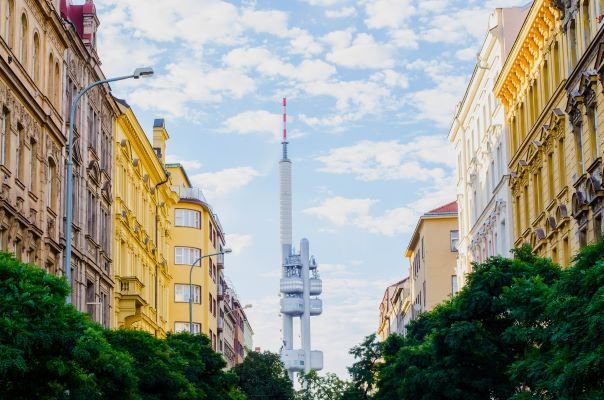 At least that's how the Žižkov TV Tower, the highest building in the city, is labeled. And for that reason alone, it deserves a place on our list of must-do in Prague. Built during the communist era, this tower attracts attention, especially thanks to its giant statues of babies. Regardless of the controversy surrounding this landmark of the Žižkov district, the observatory and restaurant at the top offer an amazing 360-degree view of Prague.

#26 Follow in the footsteps of weird sculptures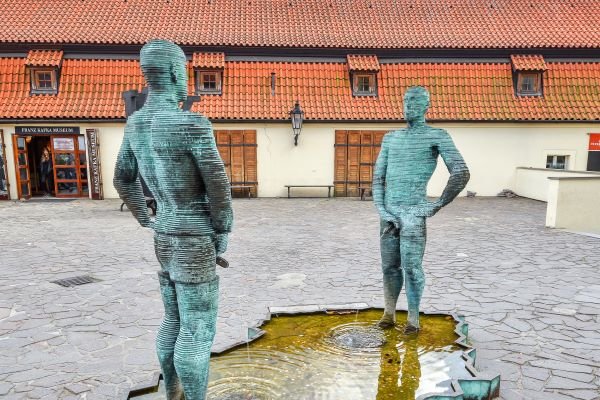 Similar to Bratislava in Slovakia, Prague is home to some of the weirdest sculptures in the world. Looking for some fun activities to extend your list of the best things to do in Prague? Then a walk to see these strange sculptures in Prague is a must-do for you. Crawling babies on Zizkov TV Tower or in Kampa Park, the turning Head of Franz Kafka, the Man hanging out, the Statue of Two Guys Peeing, the Upside Down Horse Statue, a giant Lilith in Karlín and many others - all these bizarre sculptures in Prague will make you stop, take a good look or even take a photo.

#27 Spice up your evening or night out at rooftop bars
As already mentioned, Prague is full of places to enjoy beautiful views. How about combining it with a great drink in hand or a delicious meal? Add to your list of activities in Prague a visit to one of the TOP rooftop bars and restaurants in Prague, and this picture can come true. Needless to say, this is one of the most romantic things to do in Prague as a couple.

#28 Meet under a horse and stroll down one of Prague's boulevards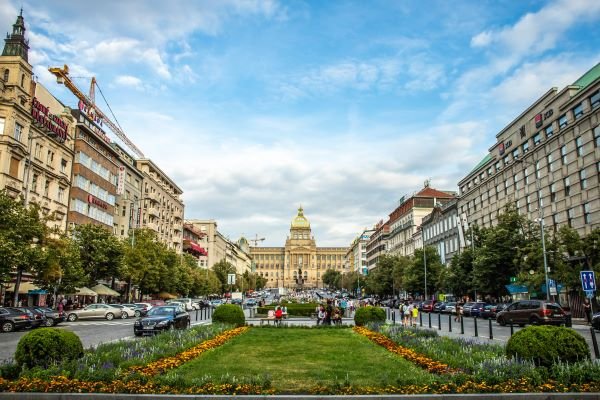 Wenceslas Square is like Times Square in a smaller edition. This bustling square is not only a historical landmark but also a busy hub of modern life, surrounded by shops, bars and restaurants. It has witnessed pivotal moments in Czech history and as a venue of many social and cultural events, demonstrations and celebrations continues to be a focal point for both locals and visitors. Whether you're interested in history, shopping, or simply soaking in the city's atmosphere, a visit to Wenceslas Square is a must-do during your Prague adventure. Moreover, at the top, there is the National Museum, as well as the statue of St. Wenceslas, after whom the square is named. Little fun fact - if you hear "Let's meet at the horse" or "under the tail" from the locals, it's this statue where to meet.

#29 Enjoy a night out and get wild on a pub crawl
Alright, enough with the sights and other places. Let´s talk about things to do in Prague at night. As the sun sets, Prague's energy takes on a new form with its lively nightlife. Bars, cafes, pubs and beer gardens, jazz bars, dance clubs, underground clubs,… Prague has every single type of venue you can think of when it comes to nighttime entertainment. Enjoy sophisticated cocktails, dance the night away, mingle with locals and get to know Prague from a totally different perspective. Want to add something special to your to-do list in Prague? Then book a spot for the most popular pub crawl in Prague.

#30 Play the piano or chess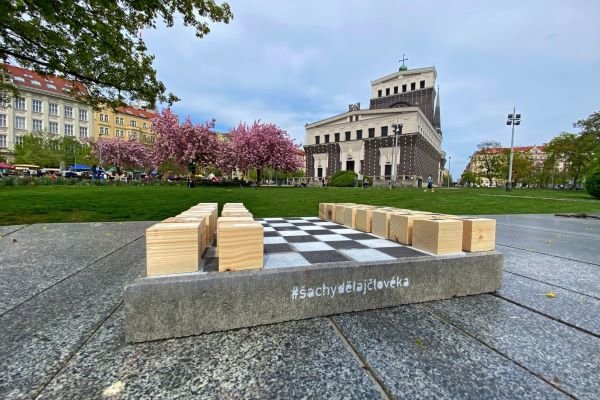 Source: piananaulici.cz
Play the piano or play chess on the street? Why not. Since 2013 you can find a piano or chess board in various public places in Prague. Just sit down and play the strings or a game of chess. Completely free, for fun, for the pleasure of others. It is definitely one of the unique things to do in Prague.

#31 The beer, or the view? Have both!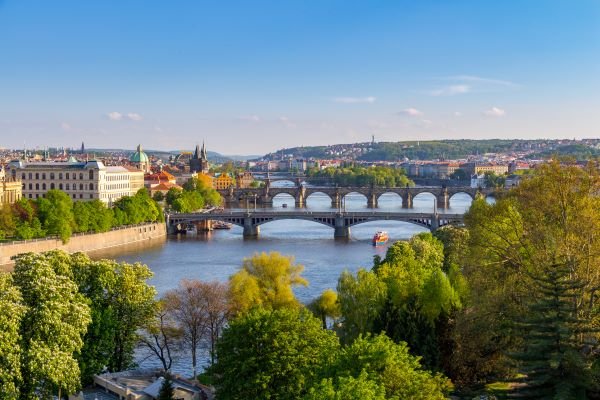 What do beer, breathtaking views, a great place for relaxation and sport, and a giant metronome have in common? Well, it couldn't be anything other than Prague's favourite park, Letná. This park is one of the favourite meeting hubs of locals, especially during summer. The reason? Among other things, it is home to one of the best beer gardens in Prague, the Letna Beer Garden, and one of the most beautiful lookout spots in Prague as well. If you're looking for fun things to do in Prague, note this one!

#32 Get lost in the streets of the charming New World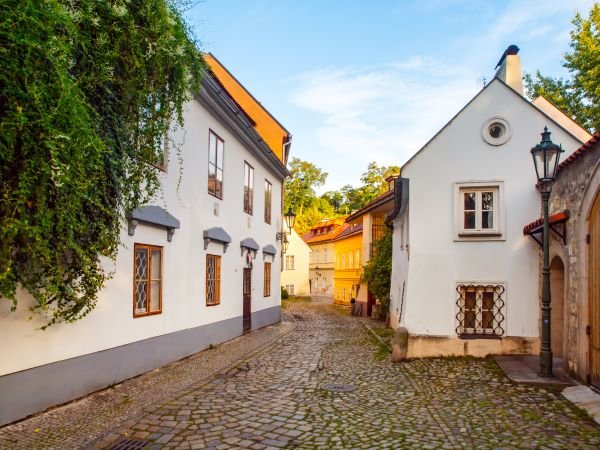 On the list of top things to do in Prague, we must not leave out Nový Svět, which is described by some as the most picturesque and beautiful place in Prague. And although this seems impossible - only because of its location right under the Prague Castle - it is a place that has not yet been fully discovered and crowded by tourists. Could it be an example of the famous saying "the darkest place is under the candlestick"? Who knows. If you are a couple in love and wondering what to do in Prague, a stroll through these winding streets with picturesque houses, which still retain their original character and atmosphere, is a perfect idea.

#33 Dive into Prague's café culture
Exploring Prague's coffee culture is an absolute must-do in Prague for any traveler looking to immerse themselves in the city's unique atmosphere. Czechs have become very fond of the café lifestyle in recent years, so you can find a café on almost every corner - from traditional old coffee houses to modern hipster cafés. Among those cafes with the greatest fame are Café Imperial, Cafe Savoy, Fantova Kavárna or Kavárna Slavia, a favourite hangout of former President Havel. Discover also other cafés in Prague worth visiting.

#34 Explore the mysterious world of medieval Prague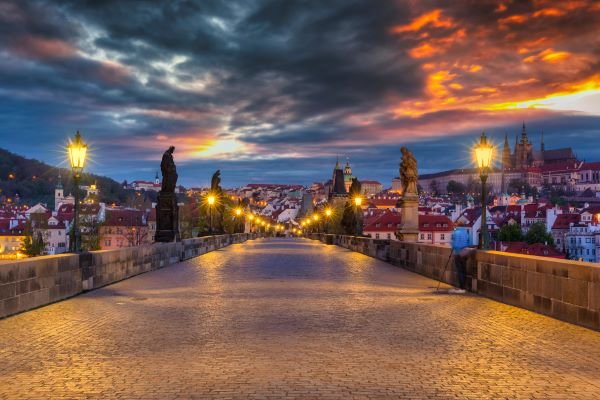 Do you like mysterious or scary stories? Add a captivating night walk to your list of things to do in Prague to uncover the legends and myths that are intrinsically linked to Czech history. Walk through some of Prague's most mysterious narrow cobbled streets and listen to the stories behind some of its most famous places. This experience is a guarantee of a unique and unforgettable adventure and a great way to have fun in Prague.

#35 A must-do in Prague (not only) for foodies: a visit to food festivals
Delight your taste buds at Prague's vibrant food festivals, celebrating local and international cuisine. From spring to autumn, Prague hosts a variety of themed food festivals - whether focused on a specific cuisine, dish, beer, prosecco or wine. In addition to the great food on offer, there's also a rich accompanying programme, so it's another way to get to know the local culture better.

#36 Getting Off the Beaten Path in Prague: Explore Žižkov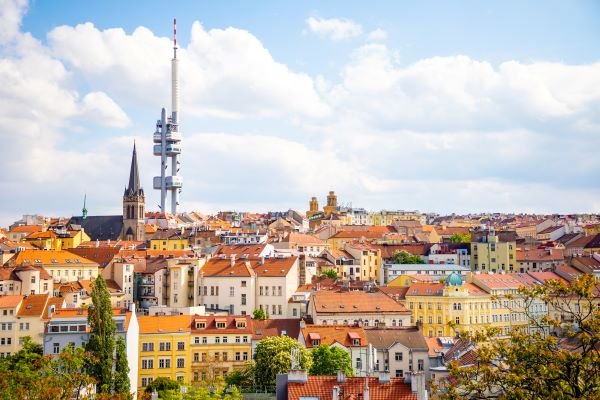 For once, try skipping the notoriously crowded tourist spots in the city centre and head to Žižkov - a Prague district with a bohemian spirit that never sleeps. The shabby streets, old pubs, the tenements with pavilions mixed with hipster establishments, the spectacular views from Vitkov and the controversial TV tower - it's all Zizkov. If you like places with a distinctive atmosphere, add this to your plan of things to do in Prague. You'll be delighted by this part of Prague that lives its own life.

#37 Watch movies under the stars
If you visit Prague in summer, don't miss a visit to the summer cinema. Even for us locals, it is one of the best things to do in Prague. There are many different outdoor cinemas to choose from, each with its unique atmosphere. Try e.g. Sunset Cinema in Pankrác, Kasárna Karlín, Žluté Lázně or the drive-in cinema at the Strahov stadium.

#38 Explore the Charm of Lesser Town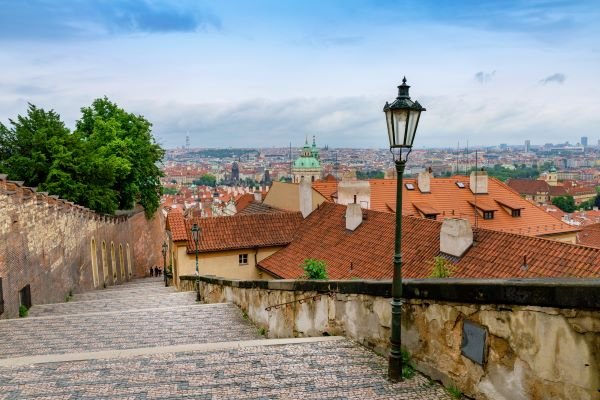 If you have a visit to Prague Castle on your list of things to do in Prague, then a stroll through Lesser Town should not be missing from your to-do list in Prague as well. This little Baroque gem is located just below Prague Castle and with its narrow tortuous streets is one of the most picturesque neighbourhoods. Don't be afraid to step off the main thoroughfares onto a side street and follow your curiosity. There's so much more to discover in this lovely part of the city.

#39 Take a romantic cruise through Prague's Venice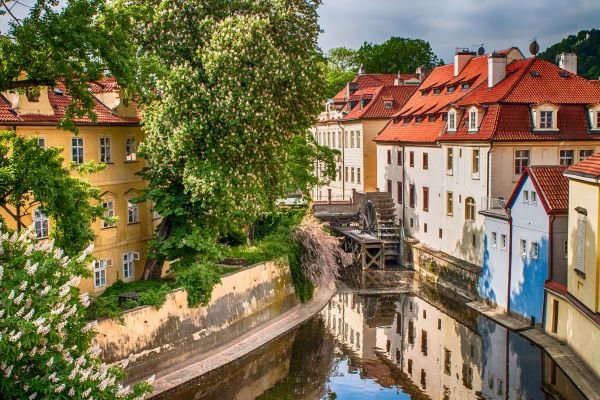 Visit Kampa, also known as Prague Venice, and take a fairytale journey to the Devil's Channel. It is one of the most romantic activities you can experience in Prague and therefore one of the best things to do in Prague for couples. You will sail through the mysterious Čertovka, a branch of the Vltava River, which separates Kampa from Lesser Town and is shrouded in many legends and stories of fairy-tale ghosts. During the cruise, you can admire the view of Prague Castle or Charles Bridge or see the Grand Priory Mill, the most famous of Prague's preserved mills as well.

#40 Hop on a tram in Prague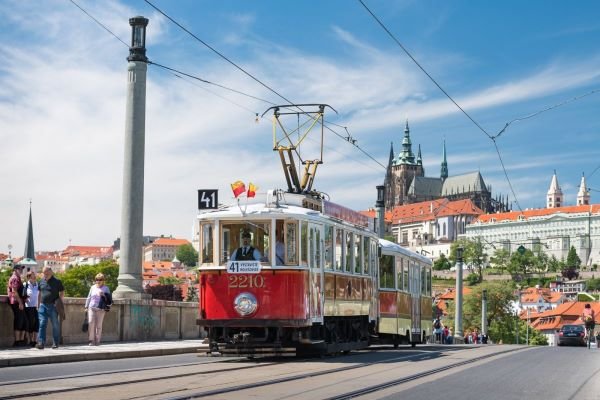 Source: dpp.cz
Prague has an excellent public transport system and a dense network of trams, buses and metro makes getting around the city much easier. Beyond being a reliable mode of transport, trams offer a scenic and immersive way to experience the city's charm. Whether you're headed to a specific destination or simply roaming the city, hopping on a tram lets you witness the city's beauty from a different perspective and provides a glimpse into the daily lives of its residents. Especially if you are a first-time visitor to Prague, a tram ride is one of the things to do in Prague you should experience. In addition to the regular lines, you can also try one of the two historic trams (Lines 41 and 42) that take you through the historic city centre.

#41 Indulge your shopping fever
Shopping is probably not the most unique or top thing to do in Prague, but let's face it - who doesn't stray into any shop when visiting another city, whether for souvenirs, gifts or just for fun? For souvenirs, head to the streets of the Old Town, while shopaholics can satisfy their passions in the big shopping centres. Right in the city centre is Palladium, others are for example OC Chodov, Arkády Pankrác or OC Černý Most. If you like luxury goods, Pařížská Street leading from Old Town Square will make you feel like in paradise.

#42 Visit the Prague Christmas Markets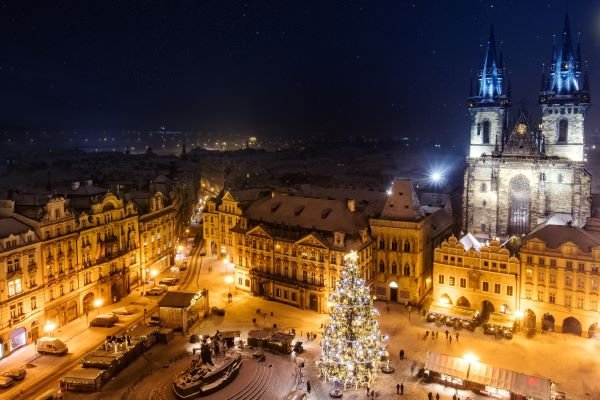 Are you planning a trip to Prague in December? Then visiting the Christmas markets is undoubtedly one of the best things to do in Prague. Every year during the Christmas season, Prague transforms into a wonderland with an absolutely enchanting fairytale atmosphere. Wooden stalls appear in many places in Prague, from which the smell of mulled wine, punch, roasted chestnuts or cinnamon and vanilla sugar wafts, whereas stalls with handicrafts and handmade decorations offer a great opportunity to buy gifts or unique souvenirs. Without a doubt, the most beautiful Christmas markets are in Old Town Square, but no matter which one you go to, the true Christmas spirit can be felt everywhere. In the top 10 things to do in Prague in winter, Christmas markets would be the number one.

#43 Climb the towers of Prague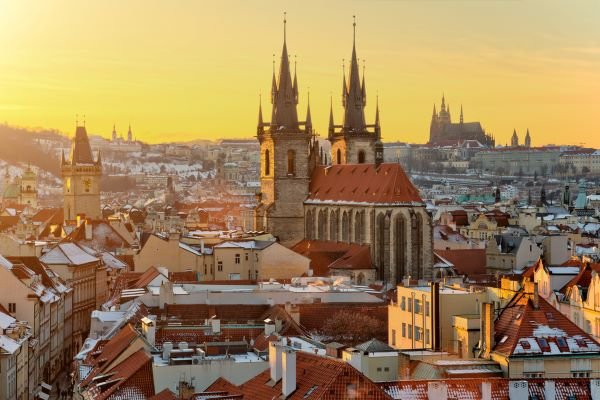 There are never enough views. Do you feel the same way? Then take the opportunity to enjoy a bird's eye view of Prague and add to your to-do list in Prague climbing one of the Prague towers. After all, Prague is not called "the city with a hundred spires" for nothing. Climb to the top of the Old Town Hall Tower, one of the towers on the Charles Bridge, Powder Tower or the St. Vitus Cathedral´s tower and you will be rewarded with a divine view of Prague's rooftops.

#44 A must-do in Prague for all sporty souls: run through the city
Are you one of those whose favourite shoes are running shoes? Then tie your laces and go discover the beauty of Prague on the run. Running along the Vltava River with the backdrop of Prague Castle, passing sights such as the Rudolfinum, the National Theatre or the Dancing House will become an unforgettable experience. Especially early in the morning, when Prague is still sleeping, or in the evening at sunset. Personally, this is one of our favourite things to do in Prague. And if you get tired of Prague's cobbled streets, head to one of Prague's green oases, such as Stromovka or Letná.

#45 Tuck away in one of Prague's libraries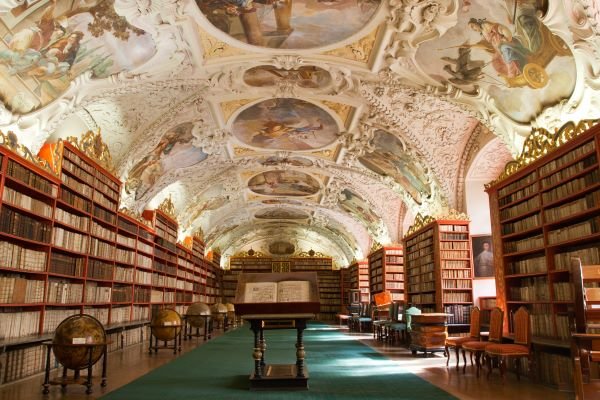 The Clementinum, which is home to the National Library (the largest and oldest public library) with more than 7,000 volumes, the Municipal Library with a unique column of 8,000 books, or the stunning Baroque library in Strahov Monastery with a remarkable collection of ancient books and manuscripts - all of these are a paradise not only for book lovers. Lose yourself among the rows of shelves, discover hidden nooks for reading or just immerse yourself in the tranquil ambiance of these literary sanctuaries. This is the perfect thing to do in Prague if you want to escape the crowds for a while.

#46 Get an authentic insight into life in communist Czechoslovakia
Museums have already been mentioned in this list of things to do in Prague, we would like to specifically mention the Museum of Communism. Although it is a smaller museum, it provides a unique insight into life in Czechoslovakia from February 1948 to November 1989 - a crucial, though for most people dark period in the history of Czechoslovakia. The museum is divided into three sections - The Dream, The Reality, and the Nightmare and authentic expositions tell stories about everyday life in the totalitarian regime. We bet that this museum will leave an impression on everyone, no matter if you are a history buff.
Additional tip: At the foot of Petřín Hill is the Memorial to the Victims of Communism, which is also worth a visit.

#47 Discover the genius loci of Prague cemeteries
Yes, we know this is a rather strange to crazy tip on what to do in Prague. However, cemeteries have long since ceased to be just places of remembrance for the bereaved, but often attractive tourist destinations that offer unique genius loci that tell stories from the past and are thus part of learning about local culture and history. At the same time, cemeteries guarantee a literally sacred peace for those who want to escape the hustle and bustle of the city for a while. Whatever your reason for going here, it is certainly one of the unique things to do in Prague. In particular, a visit to the Jewish Cemetery, Vyšehrad Cemetery or Olšany Cemetery is well worth putting on your must-do in Prague.

#48 Enjoy an active time in Prague
Wondering what to do in Prague if you are a sports enthusiast or like to spend time actively? Apart from running or cycling, you can visit one of the climbing walls or bouldering (Jungle Letňany, SmíchOff, Hudy boulder Karlín, Lokalblok...), jump in JumpPark (Jarov, Letňany or Zličín), skate on one of the outdoor ice rinks in winter or the ice hall in summer, ride on the bobsleigh track in Prosek, or have fun in one of the water parks (e.g. Aquacentrum Letňany, Šutka or Aquapark Čestlice). And much, much more. In short, rest assured that there are so many fun things to do in Prague!

#49 Take a guided tour
There is no doubt that exploring the city on your own is one of the best things to do in Prague (or any city for that matter). And to be honest, we're not big fans of organized tours. However, if you're only in the city for a short time and want to get the most out of your visit, a guided tour can be a good choice ensuring you don't miss out on the best Prague attractions and things to see and do in Prague. And which one to choose? Below is a selection of a few organized tours that we can recommend.

#50 Take a day trip from Prague
Whether you're spending a weekend or a month in the Czech capital, there are still so many things to see or do in Prague. However, if you're looking to take a break from the capital for a while, or if you're visiting Prague for several days, consider a trip to see the sights beyond Prague's borders.
Some of the popular day trips from Prague include:
If you are planning several day trips from Prague and do not prefer organized tours, consider renting a car in Prague. It can save you money, offers greater flexibility and the opportunity to discover the beauty of the Czech Republic at your own pace. In this case, a tip on a verified car rental company may come in handy.

Related Articles
Interesting