Best tapas in Prague
9 tips from locals
Tapas are proof that sometimes less is more. Go with a group of friends, share and sample a little of everything. Tapas bars in Prague will take you to the sunny Mediterranean where the emphasis is on freshness, quality and hospitality. Whether cold or warm, the small appetizers are always delectable and imaginative. Discover our selection of the best tapas in Prague and enjoy the spectrum of flavours and the atmosphere of Southern Europe. A small spoiler - if any part of Prague can be described as the kingdom of tapas, Vinohrady clearly leads the way! It's no coincidence that several tapas restaurants from our selection of the best tapas in Prague are located there.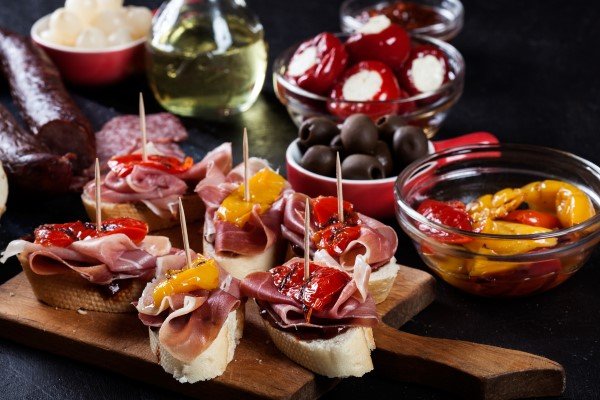 Špejle
Address: Jindřišská 937/16, Prague 1 – Nové Město
GPS: 50.083800, 14.428363
https://www.spejle.eu/
A unique concept that has transformed tapas into a Central European format. Popular sandwiches, as well as other cold, warm and sweet delicacies are served on a skewer, which also serves as a receipt. As many skewers as you have left, so many tapas will be charged. The menu changes seasonally and always brings imaginative combinations of flavours and colours. To drink, we recommend the gin & tonic, of which they have countless variations.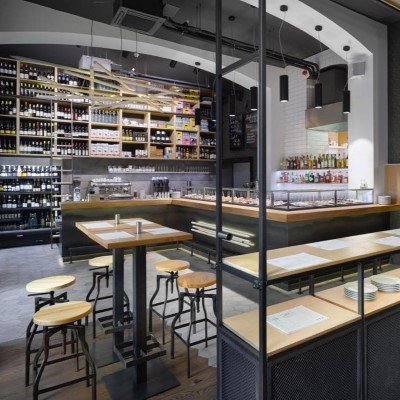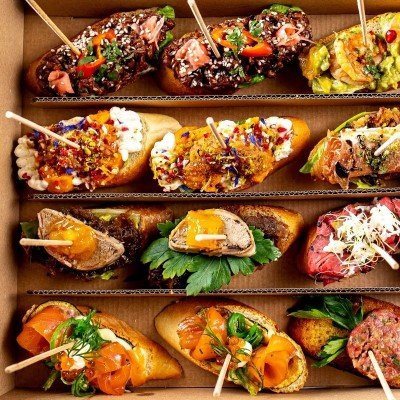 Source: facebook.com/Spejle

Fortel Smichov
Address: Lidická 29/312, Prague 5 - Smíchov
GPS: 50.072172, 14.406196
https://www.fortel-smichov.cz/
In the unique premises of the former cinema, in Fortel they have managed to perfectly combine Czech, Asian and Mediterranean cuisine. Tapas is nicely presented and very tasty. If you try the pork cheeks confit, tiger prawns with coconut milk or duck pastrami with truffle mayonnaise, you won't go wrong. There are eight beers on tap and the gourmet experience is often enhanced by music. Reservation is recommended so you don't miss out on some of the best tapas in Prague.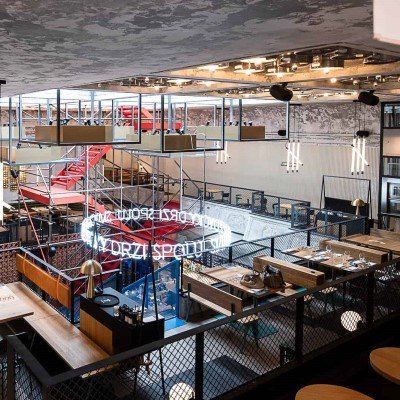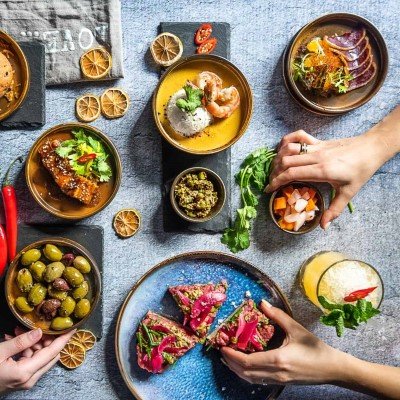 Source
:
fortel-smichov.cz

Tapas bar Miró
Address: Štefánikova 46, Prague 5 – Smíchov
GPS: 50.077467, 14.404352
https://www.tapasbarmiro.cz/
A stylish tiled space in the artistic spirit of 1920s and 1930s Spain offers a great taste experience. Specialties include mussels with jamón and cider, paella or marinated octopus. The tapas also include delicate cheeses and cured meats. There is also a wide range of fine wines, refreshing sangria and Spanish San Miguel beer. Despite the higher prices this Spanish restaurant in Prague is worth a visit.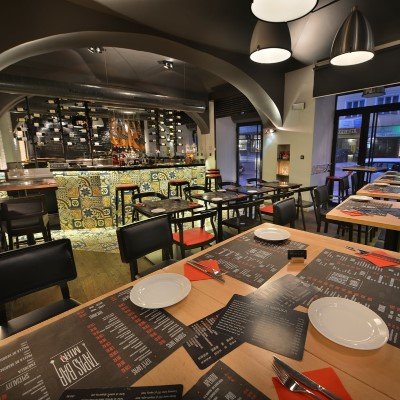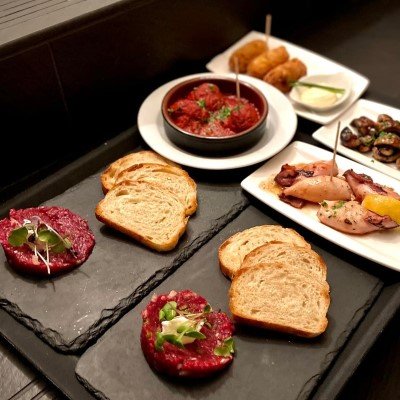 Source: facebook.com/tapasbarmiro

El Camino Tapas Restaurant
Address: Jagellonská 10, Prague 3 - Vinohrady
GPS: 50.079326, 14.452665
https://elcaminotapas.cz/
If you want to indulge in a real culinary experience, head to Vinohrady for tapas. The most luxurious tapas can be enjoyed at this fine dining Spanish restaurant in Prague in Vinohrady district. Under the guidance of chef David Böhm, original combinations such as artichoke with Jerusalem artichoke sauce, octopus with crackling or canelón with veal knee are created in this Prague tapas restaurant. The attentive staff will inform you about the origin of each ingredient and recommend suitable wines from small Spanish wineries. There is also a heated indoor garden.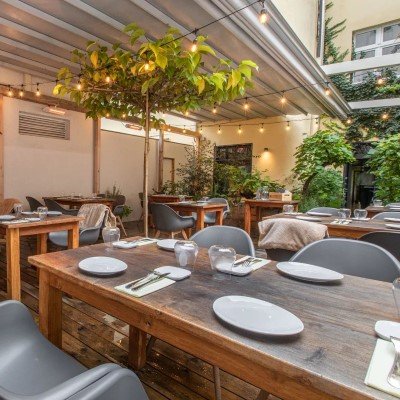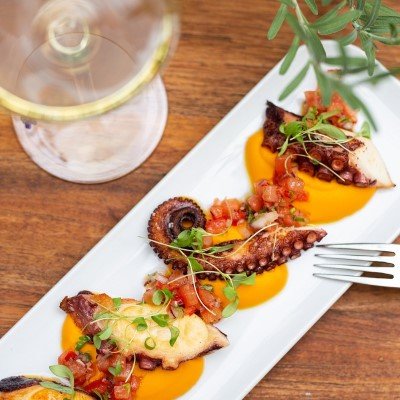 Source: elcaminotapas.cz, facebook.com/elcaminotapas

Café Oliveira
Address: Čermákova 4, Prague 2 – Vinohrady
GPS: 50.071012, 14.441255
https://www.oliveira.cz/
Café Oliveira specialises in Portuguese delicacies and offers some of the best tapas in Prague. Famous are the portobello mushrooms with sheep's cheese and pear, flambéed chorizo or yolk pastel de nata cupcake. You can also taste fine wines from port to the unique vinho verde. And maybe you'll just hit an evening of live music.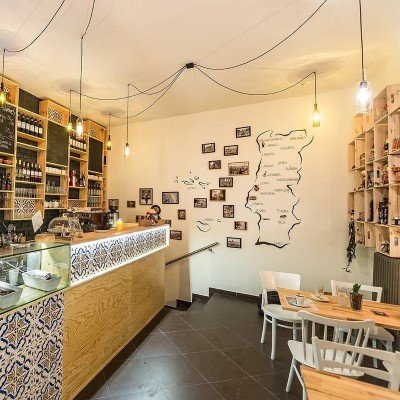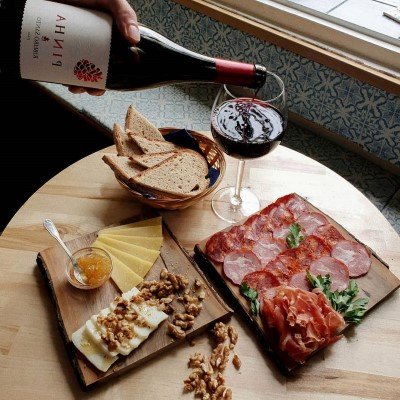 Source: oliveira.cz, facebook.com/oliveirawinetapasmarket

The Bistro
Address: Londýnská 315, Prague 2 – Vinohrady
GPS: 50.076059, 14.432836
https://bistrolondynska.cz/
One of the newest tapas bars in Prague, also located in Vinohrady, specializes in French and Mediterranean cuisine, but also in mezze typical of the Middle East. Taste the perfect salmon from our own smokehouse or duck confit or enjoy a tasting set of 5 tapas of the chef's choice for the perfect combination of flavours. There is an extensive wine list and homemade pastries.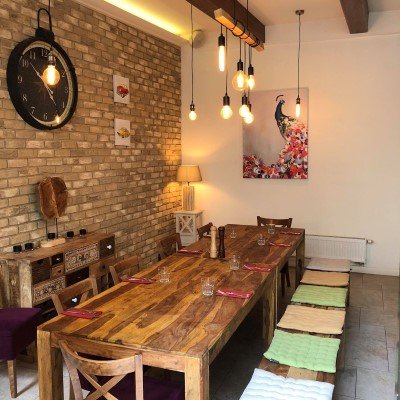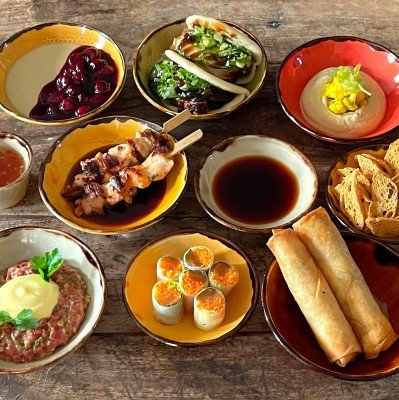 Source: facebook.com/thebistro.cz

Kofein
Address: Nitranská 9, Prague 3 - Vinohrady
GPS: 50.075930, 14.450264
https://ikofein.cz/
This family-run tapas restaurant in Prague emphasizes freshness and quality of locally sourced ingredients. The smiling staff will be happy to introduce you to special offers and tried-and-tested classics such as a great homemade pâté or pistachio crème brûlée. You can then watch the tapas being prepared in the open kitchen. You can complement them with a glass of Moravian wine or Italian grappa.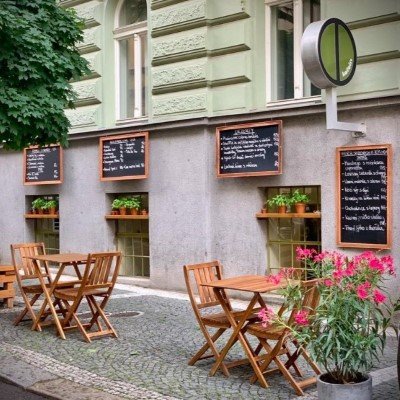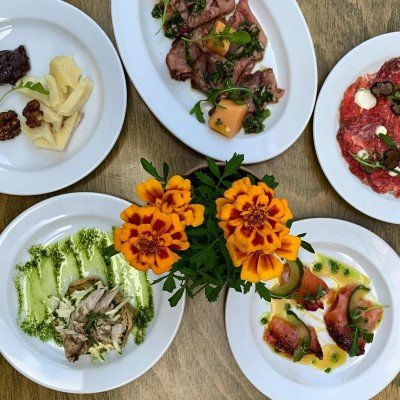 Source: facebook.com/KofeinRestaurant/

Bee´s Tapas & Restaurant
Address: Belgická 33, Prague 2 - Vinohrady
GPS: 50.07399, 14.43546
https://www.bees-restaurant.cz/
If you want to enjoy tapas in a cosy environment or in a quiet garden where you will feel like home, head to this relatively new tapas bar in Prague - Vinohrady. Apart from the interior, Bee's also highlights the freshness of the ingredients and the use of seasonal ingredients from local suppliers. The cuisine focuses on Mediterranean specialties, especially Greek, and the menu offers a choice for meat eaters and vegetarians alike. We also recommend ordering a fine wine or one of the cocktails.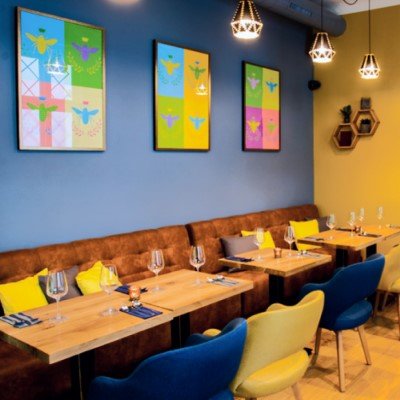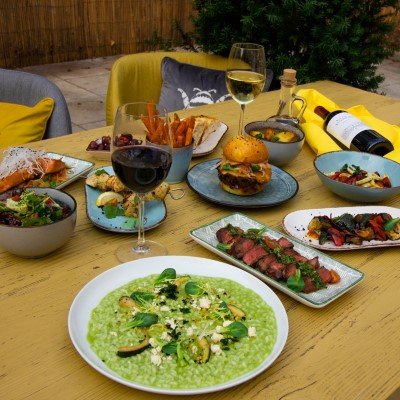 Source: facebook.com/Beesrestaurant

Porke, Tapas & Restaurant
Address: Kubelíkova 1123/33, Prague 3-Žižkov
GSP: 50.08236, 14.45028
https://www.porke.cz/
We recommend visiting this tapas restaurant in the heart of Prague's Žižkov district, ideally with friends, so you can order as much as possible from the extensive menu. We guarantee that you won't know what to choose first! The selection of tapas is wide, in addition to tapas the restaurant offers "pinsa", which is a lighter equivalent of pizza. The best of the menu can be found under the label "Porke Stars". The place is cosy and the service is friendly - what more could you ask for! If you want to make a reservation here (which we recommend), the website takes you to a form via the "Reserve Your Joy." button. And visiting this Prague tapas restaurant together with excellent food is a joy indeed!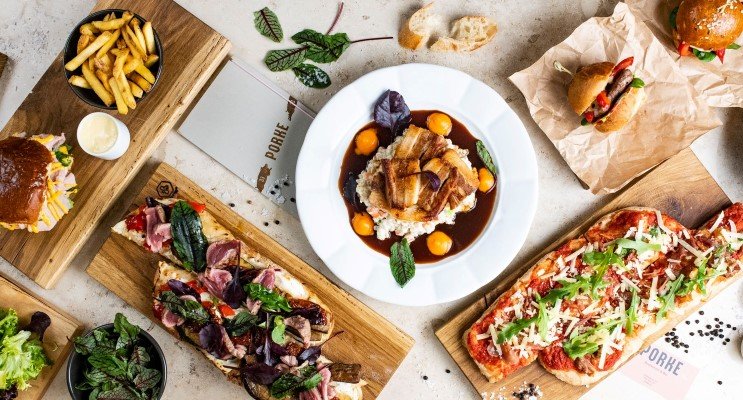 Source: facebook.com/porkepraha

Map with an overview of the best tapas in Prague
Interesting