Best things to do in Prague with kids, part 1
Where to Go For Animals and Sports Experiences

Even kids can have a lot of fun in Prague! Here is a series of tips on places in Prague to go with your kids on a trip or just to spend a nice afternoon together. All the tips are always divided into thematic sections, and in this article we've focused on where to go for animals and sporting experiences. You will find out where children can meet domestic and exotic animals or ride a horse, while in the article you will also find many tips on water parks, trampolines, rope centres, bobsleigh and other places in Prague, where (often not only) children will have a lot of fun. Prague for kids offers many opportunities to make the most of your time with children in Prague.,
Want even more inspiration and tips for activities with children in Prague? Read more articles on this topic!
Best things to do in Prague with kids - part 2
Best things to do in Prague with kids - part 3
Best things to do in Prague with kids - part 4
Would you recommend any other places that we didn't include in our selection? Let us know, we'll be happy to add it to the list.

Animal trips: zoos and farms
A trip to see animals will delight every child without exception. Besides the fact that Prague boasts a zoo that has long been in the world's top 5, there are also many other places that offer close encounters with interesting creatures from our nature and foreign lands.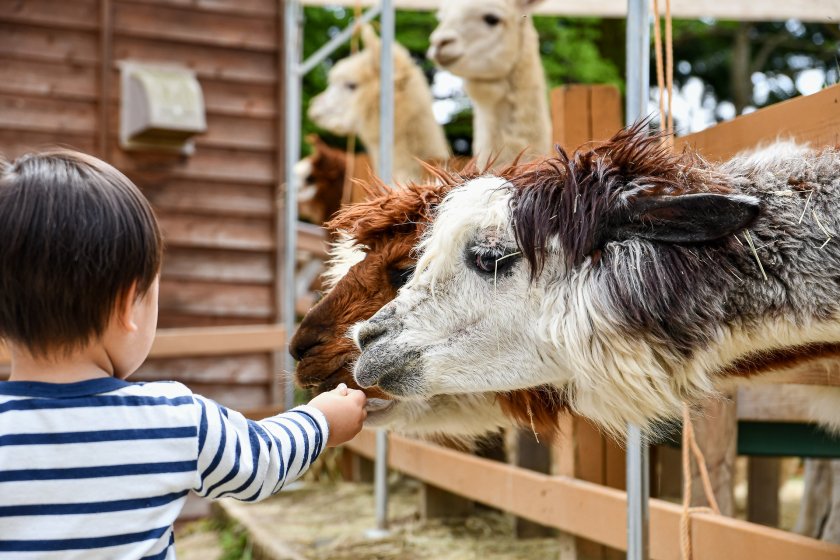 1. ZOO Prague
The zoo in Prague's Troja (https://www.zoopraha.cz/) is an unlimited well of experiences for you and your children all year round. Every season is different and you will discover something new every time. The zoo has a number of world firsts in terms of rare animal species and original exhibitions. You can explore twelve pavilions such as the Indonesian Jungle, Elephant Valley, African House, Gorilla Pavilion and more. The huge play area of the Bororo Reserve, inspired by an Amazonian village, serves as a relaxation zone for families with children, among other things. When visiting the zoo, it's always worth looking out for feeding and exercise time for the animals in one of the pavilions, the kids will love it!

2. Exotic animals
Crocodile ZOO (https://www.krokodylipraha.cz/) - you will find out that these toothy reptiles can be cute in Holešovice. There are dozens of crocodiles, alligators and caimans, as well as the richest collection of terrestrial turtles in Europe. On weekends, you can also get involved in feeding the animals.
The Smíchov Naturalists' Station (https://www.ddmpraha.cz/stanice-prirodovedcu) - in the park above the Nový Smíchov Shopping Centre, managed by the DDM hl. Prague, where you will find (sub)tropical greenhouses and a wide range of animal inhabitants. In the outdoor enclosures you will see, among others, kangaroos, llamas and goats, and in the terrariums you will see crocodiles, ravens, turtles and snakes. There are also domestic and wild animals, including protected boas. Equally interesting is the giant "insect hotel".
The World of Jellyfish (https://svetmeduz.cz/) - a unique audiovisual jellyfisharium in the Arkády Pankrác shopping centre is the largest in Europe. The 10,000 jellyfish in impressively lit spaces is a truly wonderful spectacle that will give you the impression of a "universe in an aquarium".
ZOO Sea world (https://www.morsky-svet.cz/) - the largest underwater aquarium in the Czech Republic is on display at the Prague Exhibition Centre. You can see sharks, piranhas, sea turtles, rays and schools of colourful fish, as well as caimans and exotic frogs. There is also a lighthouse and a pirate ship in the interior and an interesting light projection adds to the mysterious effect.
Papilonia (https://www.papilonia.cz/) - the basement of Hamleys Na Příkopech toy shop hides a butterfly house. The climate and flora of a tropical jungle, together with artificial lighting, provide an ideal habitat for up to 30 species of butterflies. There will be no barrier between them and you, and if you come wearing a yellow t-shirt, the butterflies will be happy to decorate it with their colourful wings for a few moments.
Ara Kakadu Parrot Park (https://ara-kakadu.eu/) - the kingdom of parrots is located in Prague-Uhříněves. The park operates on the basis of private tours, so the price is a bit higher, but the experience is guaranteed. You'll enjoy contact with the colourful macaw, cockatoo and jacco parrots, and you can take a funny video as a souvenir.

3. Domestic and wild animals
ZOO Corner Malá Chuchle (https://lhmp.cz/) - in the Chuchelský háj Nature Reserve, the Prague City Forest operates a charming forest mini zoo. In the local enclosures and cages you can see the inhabitants of the Czech forests such as deer, roe deer, fallow deer, pheasants and birds of prey up close, but also raccoons, lynxes and mouflons. The zoo has unlimited and free access at any hour of the day.
ZOOpark Milíčov (Facebooková stránka Zooparku) – the miniature zoo on the Háje metro station is home to ponies, goats, pigs, geese and other domestic animals. It also includes a small water tank with waterfowl and rodents. It's the perfect place to explain to children where eggs come from or to find out how nice a sheep's fur is.
Toulcův dvůr (https://www.toulcuvdvur.cz/) – a farm that serves as a "Noah's Ark" for the original breeds of Czech livestock, from rabbits to goats, sheep, cattle and horses to bees. It is surrounded by a large natural area with pastures and diverse habitats, through which a nature trail leads. The yard organises educational and ecological activities for schools and the public.
Zoo corner Kunratice (https://lhmp.cz/zachranna-stanice/lesni-zookoutky/zookoutek-kunratice/) – you can visit roe deer and fallow deer in small enclosures near the grove on the southern edge of the Kunratice Forest.
Hostivař Wild Garden (https://lhmp.cz/zachranna-stanice/lesni-zookoutky/divoka-zahrada-hostivar/) – forest animals including white fallow deer and mouflon are also kept on the edge of Hostivař Forest Park. The garden also serves as a rescue station for injured animals. There is also a natural pond for geese, swans, mallards, muscovy ducks and other animals.
Extra TIP: Less is sometimes more. An "ordinary" walk to the Vltava River, where swans, chatty ducks and often funny nutria swim, will also be a great experience for your little ones. If you would like to feed them, please take into account their health and bring a salad instead of a pastry.
For sporting experiences: water parks, rope parks, mini golf, horses...
If you want to enjoy an active day with your children, take them to one of Prague's sports venues. Whether you climb the vertical metres together, take on the sophisticated miniature golf holes, slide down a water slide or watch the world go by from horseback, you'll have a lot of fun and strengthen your little family "team".

1. Prague's aquacentres and swimming pools
Aquapalace Praha (https://www.aquapalace.cz/) - the largest aqua centre in the Czech Republic can be found in Čestlice. For the most adventurous, there is a 1/4-kilometre long water slide, a wild river, a spiral Spacebowl or an 8-metre diving pit. Smaller swimmers will enjoy the Treasure Palace with a pirate ship, a number of slides and various paddling pools.
Aquacentrum Lagoon Prague - Letňany (https://www.letnanylagoon.cz/) - an 86-metre long water slide is the biggest attraction of the Letňany water park. In addition, children will enjoy the pool with jets and waves, paddling pool, inflatable slides and can try fun aquazorbing.
Aquacentrum Šutka (https://www.sutka.eu/) - while parents swim in a 50m pool with a beautiful view of Prague, children will have fun on two water slides, three slides, a wild river or in a pleasantly warm relaxing pool or paddling pool.
Aquadream Barrandov (http://www.aquadream.cz/) - two water slides, a wild river and children's pools and paddling pools with slides and spouts are also available at the aquapark in Barrandov.
In summer, the swimming opportunities expand considerably, and children can have fun at many outdoor swimming pools - try the natural Biotop Radotín (http://biotopradotin.cz/), the Petynka swimming pool (https://www.koupalistepetynka.cz/), Pražačka (https://www.prazacka.cz/bazen-a-sauna) či Podolí (https://pspodoli.cz/cs/) with its paddling pools and water attractions.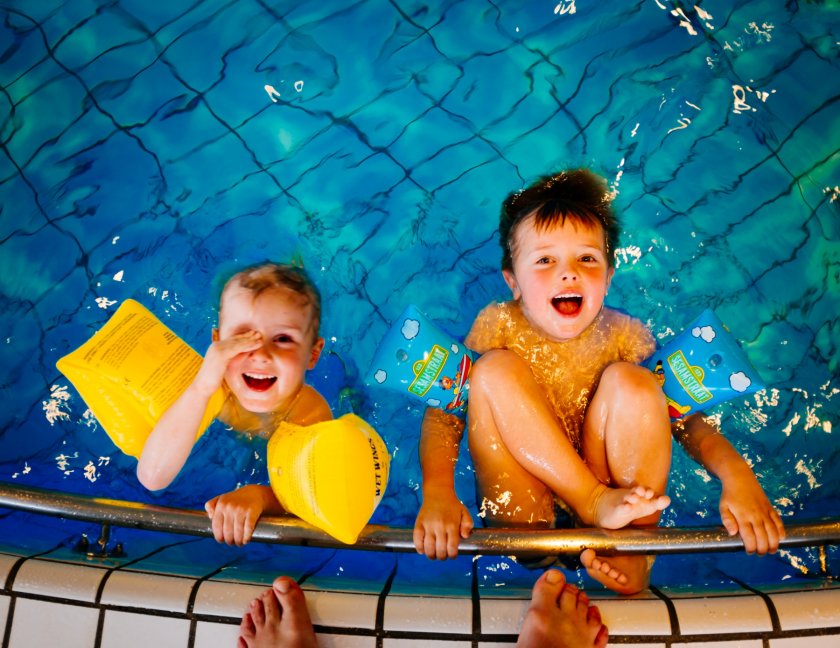 2. Rope centres and climbing walls
Rope park in the Vltavanů complex (https://www.vltavanu229.cz/) - the largest rope complex with slides in Central Europe was built near the Modřany cycle path. High-rise towers with slides and rope obstacles await small climbers. Younger children will enjoy the fun monkey bars, while older ones can try bouldering.
Rope centre Proud Vysočany (https://www.lanovecentrum.cz/cs/) - rope courses from 1 m to 10 m above the ground, the combination of which everyone can choose according to their age and abilities. A great experience is the Big Swing aerial swing. There are also group programmes that combine climbing, jumping and ciphers to find the mythical treasure.
Jungle Sport Park (https://www.jungleletnany.cz/) - this beautiful climbing area full of colour has a rope and bouldering section for children with a fortress that hides tunnels, slides and other interesting features. Another attraction is the Movement Hall with parkour trampoline obstacles and a giant foam "pool".
Boulder bar (https://www.boulder.cz/deti-s227) - part of the climbing centre in the Exhibition Grounds is a children's section, which takes the form of a multi-storey castle. The reward for climbing the wall is a large slide. For children from 2 years of age there is a so-called Bouldránkov with sloping surfaces full of animal holds, with a house and a slide.
Bigwall (https://www.big-wall.cz/) - a monumental climbing centre can be found in an industrial hall in Vysočany. For school children there are climbing routes with fairytale names. For climbing parents, there is a children's corner with various play elements and a mini-mountain.
Gutovka (https://www.gutovka.cz/) - a multifunctional outdoor sports ground where you will find a 14 m high climbing wall with routes of all difficulties and a wealth of attractions for your children.

3. Minigolf
Pirate´s Cove (https://www.piratizatoka.cz/) - for the largest miniature golf in Prague, head to Branik. 27 holes are set in an original environment with pirates, a ferry, and water features. In addition, children can try archery or unusual football darts.
Minigolf under the Žižkov tower (https://www.towerpark.cz/mini-golf/) - you can play miniature golf all year round on the 18-hole course in the beautiful surroundings of the Mahler Gardens.
Prague Golf and Games (https://www.praguegolfandgames.com/) - in the centre of Prague you will find a unique adventure minigolf course under neon UV lights. The history and legends of the city of Prague served as a model for its creators.
Adventure minigolf Kunratice (https://www.adventureminigolf.cz/) - a scaled-down and roofed classic golf course with terrain elements, sand and water traps under the roof can be enjoyed by the whole family. There is a trampoline, slide, sandpit and children's corner.

4. Trampolines in Prague
JumpPark (https://www.jumppark.cz/) - you can choose from branches in Jarovo, Zličín and Letňany. You and your children will have fun in the trampoline park. You can bounce off the walls, throw a ball at a basket, jump a dart into a foam pit and conquer many fun inflatable elements.
HopArena Praha (https://hoparena.cz/) - the largest domestic jump arena in Čestlice also has attractions for bouncers under five. Older visitors can try out the climbing wall over the foam sea, the over-pressed one, the Ninja Warrior route or ball games, which get a new dimension here.

5. A bit of adrenaline
Praha - Prosek Bobsled Track (https://www.bobovadraha.cz/) - you can ride the 780m-long track at speeds of up to 60km. Young children can ride with their parents, those aged 8 and over can try it on their own.
Hurricane Factory (https://hurricanefactory.com/prague/) - skydiving in the wind tunnel is indescribable! Under the supervision of an experienced instructor, children as young as 5 years old can fly.
Surf Arena (https://surfarena.cz/) - all water enthusiasts can enjoy a fun ride on an artificial wave. The hour-long experience includes instruction, bodyboarding and surfing.
Praga Arena (https://pragaarena.cz/cs/) - if you have a little car enthusiast at home who is taller than 135 cm, send him and his dad to Praga Arena in Horní Počernice. It also offers rides around a 10-minute circuit in go-karts adapted for small "racers".
Kart-centrum Radotín (https://www.kart-centrum.cz/detska-draha) - a 300 m long kart track for children can also be found in Radotín.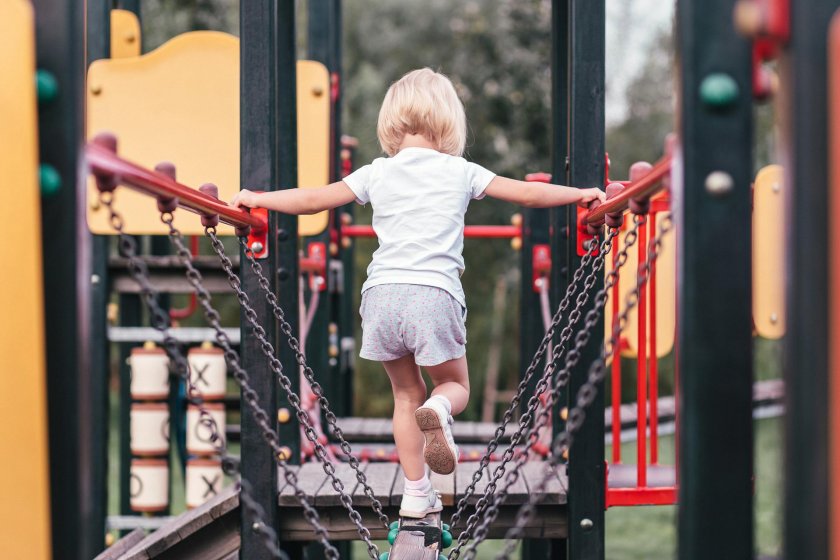 6. Horseback riding
Ráj poníků (https://www.rajponiku.cz/) - a family pony club in Hloubětín offers 30-minute rides for children around Rokytka. You can also order ponies for example for a birthday party.
PONY school (https://www.ponyschool.cz/) - riding school in Xaverovo is for children from 4 to 15 years old. You can go for a half-hour ride in the Klánovice Forest or give your child an individual lesson with a trainer.
Ctěnice Riding company (https://www.facebook.com/JSCtenice/) - organises riding training for children from 7 years of age in the castle grounds, but you can also go for a one-off ride with smaller children.
Císařský ostrov Riding and Pony School (http://www.ponici.cz/) - the equestrian club near the large Stromovka promises experiences with horses from walks for the little ones to rides for more experienced riders.
Extra TIP: Equestrian sport can also be enjoyed passively by the whole family - horse racing in Velká Chuchle is a wonderful addition to a Sunday afternoon (https://www.chuchlearena.cz/). There are facilities for children in the form of an indoor and outdoor playroom, they can ride the ponies and bring them some treats.
Interesting